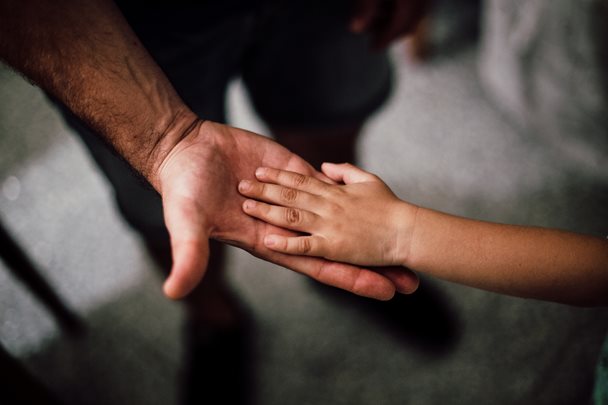 Posted 18 June 2021
For those who have experienced bereavement, Father's Day can be a difficult time. There is no right or wrong way to get through the day, but hospice Lead Counsellor, Janice Blackburn, has shared some tips for coping with grief this Father's Day.
* Be kind to yourself.  It is natural to find the day difficult, so try your best to accept this and not put any pressure on yourself. Activities that feel relaxing might help to soothe you, and can bring an element of self-care to your day.
* Write a letter or a card. Writing to your Dad may bring some comfort, and help you to feel closer to your loved one. Alternatively, writing your feelings in a journal or a diary can sometimes help when dealing with grief.
* Share memories with others who knew him. Spending time reminiscing about some of your favourite memories may bring the opportunity for you to reflect on some happy times, with those that loved him too. You may choose to do something symbolic alongside this, such as lighting a candle or looking through photographs.
* Spend time outdoors.  Although it may not be possible, spend some time outdoors if you are able to. Being out in the fresh air can help clear your mind, and feel more present. Take note of your surroundings, and focus on the things around you to help you feel more mindful in the moment.
We offer free bereavement counselling to people registered with a Barnsley GP. If you would like to find out more information about this, visit the counselling services page on our website.