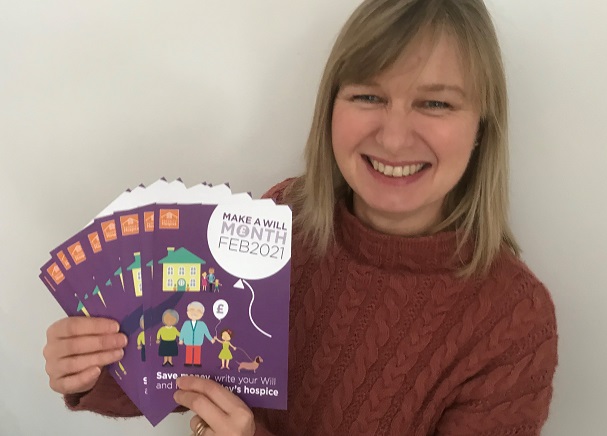 Posted 21 May 2021
Barnsley solicitors helped to raise more than £8,000 for Barnsley Hospice during this year's 'Make a Will Month' fundraiser.
Several local solicitors waived their fees for will-writing during February 2021 and invited people writing a will to make a donation to Barnsley Hospice instead.
Dozens of individuals and couples took part in the scheme with seven participating solicitors Best SolicitorsBury & Walkers LLPElmhirst Parker LLPIson Harrison SolicitorsPeace Legal LimitedPennine Law Solicitors, and Wosskow Brown LLP.
£8,000 has been raised in total and this money will now go towards funding care and support for patients and families at the hospice.
Barnsley Hospice's Make a Will Month co-ordinator Janet O'Hara said: "We are delighted with the amount raised this year as we really couldn't predict how the annual fundraiser would go given the tight Covid-19 lockdown restrictions during February.
"The solicitors pulled out all the stops to enable people to discuss and write their wills safely and in line with Government guidance.
"The resulting amount raised is amazing given the circumstances. We'd like to thank everyone who made the effort to write their will during lockdown and all our solicitors for their hard work in enabling the scheme to run this year."
Next year's Make a Will Month for Barnsley Hospice is due to take place February 2022. Make Will Month aims to raise vital funds for the hospice and, at the same time, encourage people to sort out their wills, a job which so many people put off.

Suggested minimum donations for simple wills are £90 for a single will and £175 for a pair of mirror wills. These donations represent an average saving of almost £70 on usual average fees. Whilst all gifts are very welcome, there is no obligation to leave anything to the hospice in a will written through this scheme.
To find out more contact Janet O'Hara on janet.o'hara@barnsley-hospice.org