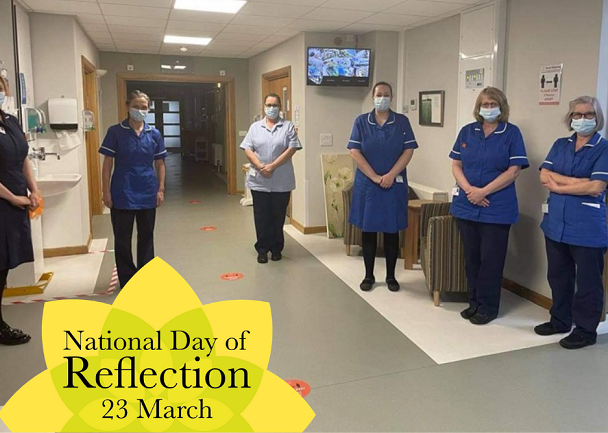 Posted 23 March 2021
Today marks one year since the first national lockdown. We are supporting Marie Curie's National Day of Reflection in remembrance of those who have lost their lives.
We joined in a minute's silence at 12 noon, to reflect upon the thousands of people whose lives have been affected by the pandemic, the loved ones we have lost, and the difficulties we continue to face.
You can find out more about the National Day of Reflection on the Marie Curie website.