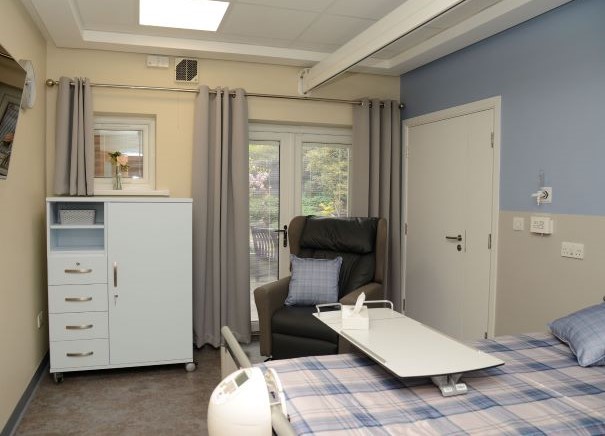 Posted 22 February 2021
Barnsley Hospice has received a grant of £1,000 from the Freemasons. The annual grant comes from the Province of Yorkshire, West Riding Freemasons via the society's nationwide Masonic Charitable Foundation (MCF) and will be used to support hospice running costs.
John Rushworth, MCF Member for West Riding Freemasons said: "We're very pleased to be able to assist Barnsley Hospice. They do an outstanding job helping people with terminal or life limiting conditions, as well as supporting their families through very difficult times in their lives."
Janet O'Hara, grants, trusts and legacies fundraisier at the hospice, said: "We're very grateful to West Riding Freemasons for their generous grant, which will help us fund patient services in these challenging times for our whole community."
The Freemasons are dedicated supporters of hospices in England and Wales. Working with Hospice UK, the national charity for hospice care, they will donate 203 grants totally £750,000 to hospices this year. Contributions from Freemasons to hospices have exceeded £14 million since 1984. They have made an annual donation to Barnsley Hospice for more than 20 years.
The Masonic Charitable Foundation (MCF) is funded entirely through Freemasons and their families.