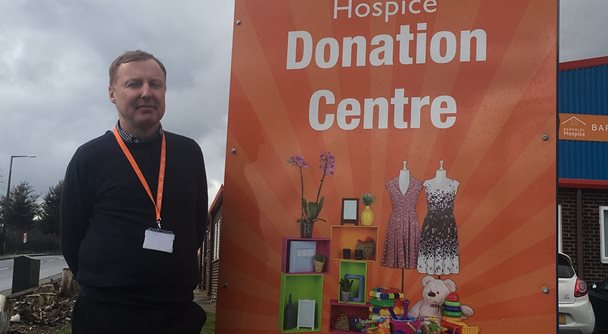 Posted 22 July 2020
PRESS RELEASE
Two Barnsley Hospice vans have been broken into by callous thieves, leaving staff 'disgusted'.
The criminals targeted the vehicles in the early hours of Tuesday 21 July, breaking windows and stealing sat navs and personal protective equipment (PPE) before fleeing after being disturbed.
The vans, used to transport furniture for the charity's retail shops, were parked overnight at the hospice's donation centre on Fall Bank Industrial Estate in Dodworth.
Face masks, visors, gloves and sanitisers belonging to the drivers were taken, along with two sat navs, and the damage to the windows has cost £400 to repair. It also prevented furniture collections for over 24 hours while work was carried out.
Stephen Hatfield, retail manager at Barnsley Hospice, said: "I'm disgusted really. We have just started finding our feet again after having to close all of our retail shops for months, losing thousands of pounds a week.
"We have lots of people kindly wanting to donate furniture, and are fully booked for collections for three weeks, so having to take the vehicles off the road for a day has been a bit of a nightmare. I just don't understand why these people would want to target a charity, especially after everything we've all been through."
After smashing the windows and taking the PPE, the thieves ran off when they were disturbed by security guards monitoring the CCTV that covers the car park.
Anyone with any information is urged to contact South Yorkshire Police on 101, quoting crime reference number 14-108625.
Barnsley Hospice has lost £2300 a day since the start of the coronavirus pandemic, and the cancellation of key summer events has seen fundraising plummet.
Although the NHS provides the charity with an annual grant of £1.6m, it still must raise a further £2.2m each year to care for patients and their families.
Pictured: Stephen Hatfield, retail manager at Barnsley Hospice