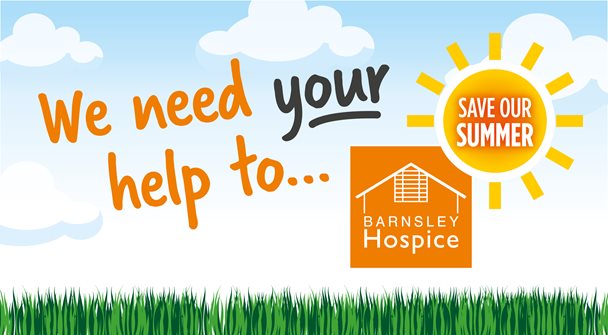 Posted 8 July 2020
PRESS RELEASE
Barnsley Hospice is calling on communities to help save its summer following the cancellation of its biggest fundraising event.
The Bubble Rush, which was due to take place in Locke Park this Sunday (12 July), raised over £16,000 last year but can no longer go ahead due to coronavirus restrictions.
The hospice also lost money from the temporary closure of its charity shops, which have recently re-opened. And other external events that generate income, such as The Great North Run in September, have also been cancelled.
To help save its summer of fundraising, Barnsley Hospice is inviting supporters to take on a '99 challenge' – which can be anything at all related to the number 99.
Inspired by the iconic British summer ice-cream cone, challenges could include raising £99 through a sponsored walk; running or cycling 99 miles over the next few months; selling 99 cupcakes at a bake sale; making a one-off donation of £9.99, or anything else that can be imagined.
Sam Silverwood, fundraising manager at Barnsley Hospice said: "The pandemic has already hit us hard and the loss of our summer income generation is devastating. We are heartened by the efforts people have gone to over the last few months to support us, and we are truly grateful. We hope the community will now rise to the 99 challenge, which is a great opportunity to have some fun whilst making a difference to patient care."
The hospice is still losing around £2,300 a day as a result of the coronavirus pandemic. Although its charity shops are now open, fundraising has plummeted, and the 99 challenge aims to help offset the loss of income.
Barnsley Hospice provides compassionate, high-quality care for anyone in the borough with a progressive, life-limiting illness, including cancer, motor neurone disease and heart disease.
The charity needs to raise over £2m each year to fund patient care and support for families. A further £1.6m is provided by the NHS Clinical Commissioning Group (CCG).