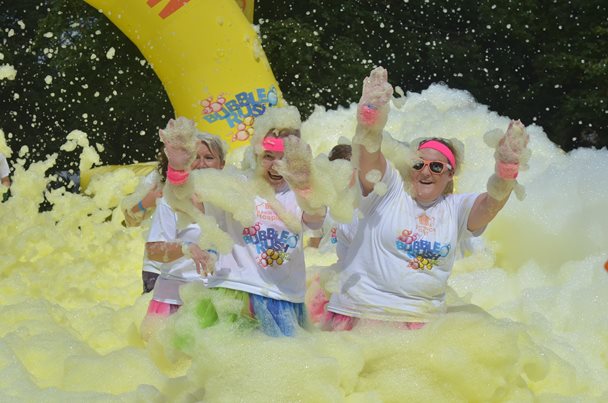 Posted 18 June 2020
18th June 2020
We can confirm that sadly, the Barnsley Hospice 2020 Bubble Rush – scheduled for 12th July – will not go ahead.
The Bubble Rush is our biggest fundraiser of the year and we know that many families in Barnsley look forward to the event as much as we do.
However, the safety of our supporters – and our staff and volunteers – must come first. It is also unlikely that Government restrictions will permit mass gatherings such as the Bubble Rush by the scheduled date.
Last year this event raised over £16,000 for our patient care. We ask that to help offset this loss, you may consider waiving the refund of your entry fee to support us during this difficult time.
However, if you would like your entry fee refunding, please email fundraising@barnsley-hospice.org and we will process your request. Please note that due to limited numbers of staff, it may take some time to process and we thank you in advance for your patience.
Thank you for your continued support during what is such a testing time for us all. We look forward to returning with even bigger, brighter events soon!