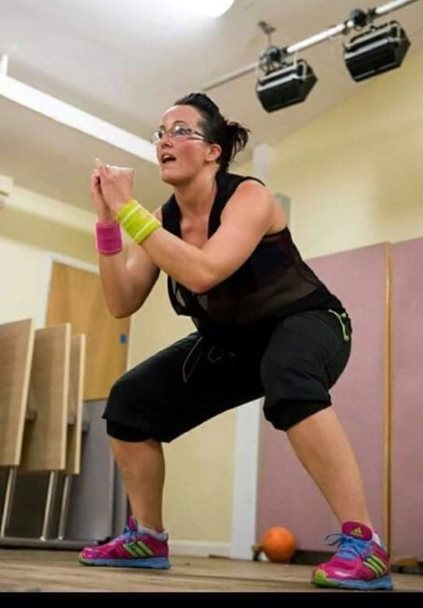 Posted 1 June 2020
A team of Zumba instructors have raised £1,750 for Barnsley Hospice through an online Zumbathon.

Zumba instructor and Barnsley Market trader, Tim Steele, originally came up with the idea of a Zumba class for market traders before the lockdown. But, when Covid-19 made it to the UK, he decided to set up virtual classes on Facebook with some of his fellow Zumba instructors Charlotte, Libbi and Anita, to raise money for Barnsley Hospice.

Each instructor led a 30-minute family-friendly session, with participants encouraged to collect sponsorship or donate to take part. More than 80 people joined in the fun with two hours of sponsored dancing.

Tim said: "I heard on the radio that Barnsley Hospice was struggling with a lack of fundraising money due to Covid-19. Many of my close friends and family have told me how much Barnsley Hospice is needed in the community and I know how much help they give. So, I spoke with three of my fellow Zumba instructors and they all agreed to help me – I couldn't have done it without them!"

Vicky Stead, Community Fundraising Team Leader at Barnsley Hospice, said: "We'd like to say a huge thank you to Tim, Charlotte, Libbi and Anita and everyone who donated and took part. What a great way to raise money whilst keeping fit and having some fun dancing around your living room! Any support people can give towards our appeal, while we all abide by the two-metre social distancing guidelines and stay alert at home, is gratefully received by everyone at the hospice."

Barnsley Hospice is raising money for its Urgent Coronavirus Appeal to help continue its care for patients nearing the end of their life. Click here to donate.