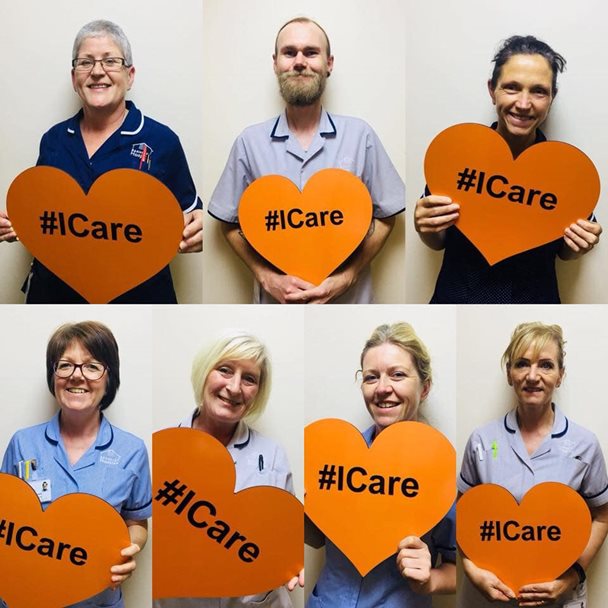 Posted 13 May 2020
We're appealing for your continued support during the Covid-19 pandemic.
Could you do a sponsored challenge to raise money for us during the lockdown?
We're encouraging our supporters and those in the local community to set a personal challenge such as a socially-distanced walk, run or cycle.
It comes as from today (13 May) new Government rules come into effect which allow people to exercise outdoors as often as they wish, whilst adhering to the two metre social distancing guidelines.
As many of you will know, our income has dropped as a result of the Covid-19 pandemic, with many of our events cancelled. Our charity shops also remain closed to the public.
Sam Silverwood, fundraising manager at Barnsley Hospice, said: "We rely heavily on the generosity of the local community and have been touched by the amazing support we have received so far.
"As we move into a new phase of the pandemic, please continue to support us with your fundraising and donations to help get us through this difficult time. The pandemic hasn't stopped people dying due to other illnesses like cancer, heart disease and motor neurone disease."
She continued: "As many of us stay at home, but are now able to get outdoors more, we're asking you to dream up your own challenge to support the hospice. It could be a mini-marathon, bike ride or walk in your local area, or even keepy uppies in your garden. Or if you'd prefer to do something creative, a sponsored knit-a-thon, painting challenge or virtual quiz.
"There are so many ways you can support the hospice while raising money to help continue our care. Any donations, however large or small, are gratefully received by everyone at the hospice."
Barnsley Hospice needs to raise over £2m each year to fund patient care and support for families. A further £1.6m is provided by the NHS Clinical Commissioning Group (CCG).
Donate to Barnsley Hospice today