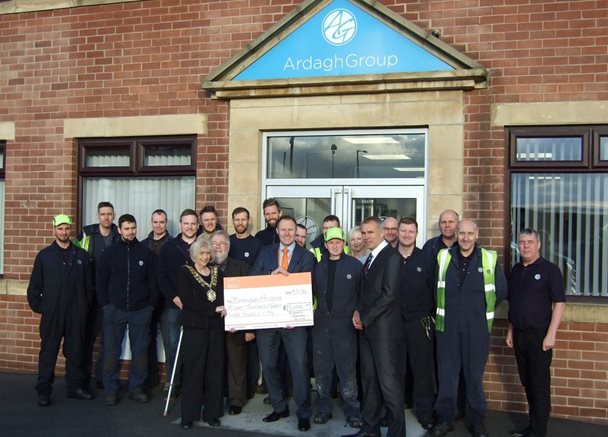 Posted 6 February 2020
A glass manufacturer has smashed its fundraising target by raising over £14,000 for the hospice in memory of a former colleague.
Staff at Ardagh Glass in Monk Bretton have spent the past 18 months completing fundraising challenges for the hospice after a former employee, David Tattershall, was cared for there before he died in 2018.
Phil Riggett, training manager at Ardagh Glass, said: "David's final request to me was to raise as much money as possible in support of the hospice, as they comforted him in his final months."
17 members of the team ran the Sheffield Half Marathon, 13 employees took part in a two-day cycle from the Ardagh plant in Irvine, Scotland back to Barnsley, and 13 team members completed the UK Three Peaks Challenge in just 24 hours.
The total raised from the three events, and through the company's Just Giving page, was £14,119.
Simon Atkinson, corporate fundraiser at the hospice, said: "We are overwhelmed by the total raised from the team at Ardagh. The effort they have put in to support us is incredible and I'm sure David would be very proud of what they have achieved.
"Support like this from local businesses is vital to ensure we are able to keep the hospice's doors open each year."