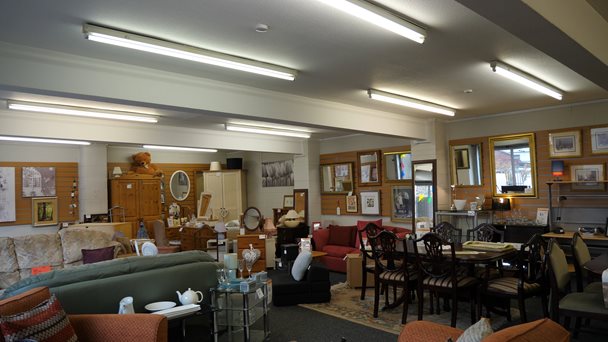 Posted 5 December 2019
Staff at the hospice have been left devastated after heartless thieves attempted to break into one of our charity shops.
Thieves vandalised the Blucher Street furniture store on Sunday 1 December, causing significant damage to the property, including leaving a huge hole in the roof, damage to a side door and breaking the glass panel of the front door.
Blucher Street is one of six hospice charity shops in the borough. The hospice also has a donation centre at Dodworth.
Julie Ferry, chief executive of the hospice, said: "We're shocked and saddened that this has happened. Although nothing was taken, and most importantly, no one was harmed, the culprits caused significant damage to the property which will cost hundreds of pounds to repair.
"We don't understand why anyone would do this, especially to a charity which is helping people in the community, and it's particularly devastating for our staff in the run-up to the busy Christmas period. But we're determined not to let this callous act dampen our spirits and Blucher Street is now back open for business! We'd like to thank everyone in the community for their continued support."