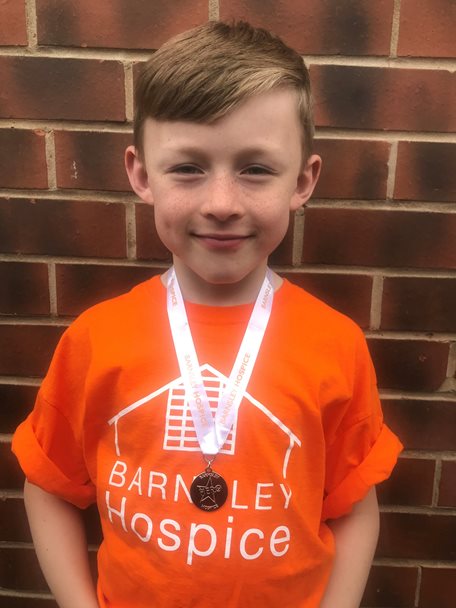 Posted 17 April 2019
A Barnsley swimming academy has raised over £13,000 in just one month to support Barnsley Hospice.
Throughout March, Deborah Yule Swim School held a sponsored swimathon, a weekly themed tombola, raffles and a cake sale, generating £13,052 for the hospice.
Hundreds of children took part in the swimathon, completing laps that made up the equivalent distance of swimming to Snowdonia.
The children's swim school, based on the Gillott Industrial Estate near Townend Roundabout, chose to support us in memory of the father of two of its young students. The whole family were supported by the hospice, with the boys receiving counselling.
Alice Yule, manager of the family-run academy, said: "Barnsley Hospice is a charity that's very close to home to us. Everybody seems to know someone who has been touched by their care, and it's a place that means something to a lot of people here.
"Everyone did amazingly well – we even had parents swimming with their toddlers to boost our total distance."
The ten children who raised the most swimathon sponsorship money received a free hoodie, medal and bag from the school, in recognition of their efforts.
Vicky Stead, community fundraising team leader at the hospice, said: "It's amazing that so much has been raised in just one month. This will go a long way to supporting our care.
"Although our patients are all adults, we look after the whole family at the hospice, providing support for children too, so this is a great example of children helping children. We're hugely grateful to everyone at the school for choosing to support us in our 25th anniversary year, and for raising such an outstanding sum of money."
Photo shows Jack Stead with his medal for being one of the top ten fundraisers.