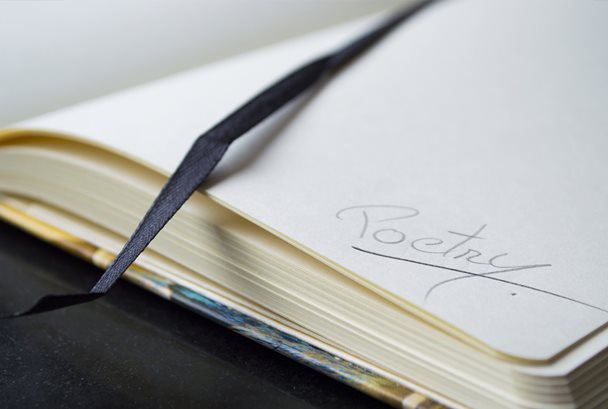 Posted 13 March 2019
Patients living with lymphoedema have taken part in a special creative writing workshop to help them express their thoughts around the long-term condition.
The workshop took place during Lymphoedema Awareness Week at the beginning of March, and brought together patients from the Barnsley Hospice lymphoedema self-management and support group.
It was facilitated by Janice Whyke, Family Team leader and Lead Counsellor at Barnsley Hospice, who is trained in facilitating creative writing workshops. She helped the group create a poem, titled 'Lymphoedema?', which can be read below.
Janice said: "I was also excited and curious to see where the poetry would take us. The poetry is used as a tool to enable patients to express their thoughts and feelings in a creative way and it soon became apparent that there were many similarities and differences within the group. The session provoked many discussions around lymphoedema and we soon realised that we had lots of material for several poems.
"I felt very privileged to have been invited into the world of patients living with their lymphoedema. What struck me was the level of education the group had about their own individual lymphoedema and what they have to consider on a day to day basis to accommodate it, for example, choosing something that will fit and the lengths they have to go to when trying to camouflage their garments."
Lymphoedema?
Lymphoedema, what is it?
It was wonderful to be ignorant
Before you knew what your lymph nodes were
Not understanding what it was
It rules your life, it dictates your life
Lymphoedema, what is it?
I don't think they prepare you for it
There might be a little sentence in a leaflet
Questions, people asking questions
What's that you're wearing?
Have you always got to wear it?
Can't they give you a tablet?
Oh no, not that question again
Or drain it, it's so simple
Fatigued, a lot different to just being tired after a day at work
Why am I so tired?
Lots of people here will have other little issues
Big issues
A lot of the little issues become more significant together
People who haven't got it don't understand it
We only know if our Mums have been there
How would your swelling be if there wasn't any treatment?
A lot of discomfort and pain
We'd be in danger wouldn't we?
It wasn't the fear of the cancer; it was the fear of lymphoedema
Lymphoedema is for life.