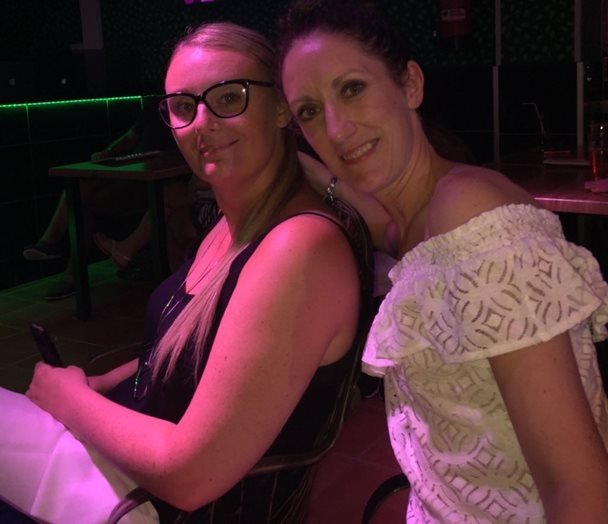 Posted 31 August 2018
A hospice patient has inspired a new cabaret production which will make its debut in Barnsley next month.
Rachel Guest was diagnosed with spinal and brain tumours in 2001 and the after effects of her treatment along with chronic pain meant she had to give up her dance career for good. She attends day therapy sessions at The Limes.
The play will be performed at The Civic in Barnsley on 8 September from 7.30pm, with proceeds going to the hospice. It will incorporate dance, music and visual art in a cabaret setting with the aim of helping people understand what it's like to live with a terminal illness.
Anna Olejnicki is the artistic director at Hype Dance Company based in Sheffield, and a close friend of Rachel. She said: "When Rachel's cancer became worse and she couldn't continue dancing, I encouraged her to share her experiences with me so that I could choreograph something that reflected her dance creativity and knowledge in a different way."
Anna took inspiration for the show from surrealist balls and lavish costume parties of the 1970s. She said: "In one of the photographs in my dance magazine there was someone wrapped in bandages and it made me think of Rachel as she wears a back support for her spinal tumours. So, I tore out the article and we decided to make a show focusing on the struggles of cancer.
"Our aim was to make people think and experience life with cancer. We picked out elements of Rachel's story and peppered it with bonkers things!"
Hype Dance Company received Arts Council funding to carry out research with members of the public which took place over three weeks at their Sheffield base.
Anna continued: "It's been an incredibly personal journey for us both. We knew the power of dance and theatre, but we were overwhelmed by the positive feedback we received during the research phase. It affected people emotionally and really resonated with people.
"The show creates an immersive theatrical experience to take the audience on a surreal and emotional journey. People can look forward to moments of sheer fun and absurdity too."
Rachel said: "When I first heard what Anna was planning, I was shocked. It's an absolute honour to have had such an amazing production made about my life. I was taken aback that someone thought enough of my experience to produce a dance piece around it. I'm really looking forward to seeing it performed at the Civic Theatre."
Vicky Stead, community fundraising team leader at Barnsley Hospice, said: "The performance promises to be a thoroughly entertaining evening and is such a positive way of highlighting the effects of cancer on patients and their families. We are really grateful to Rachel for sharing her experience and to Anna and her team for dedicating the proceeds of their debut performance to the hospice. We can't wait to see it."
Tickets for Dali's Guest costs £10 for adults and £8 for concessions and can be purchased from www.barnsleycivic.co.uk.