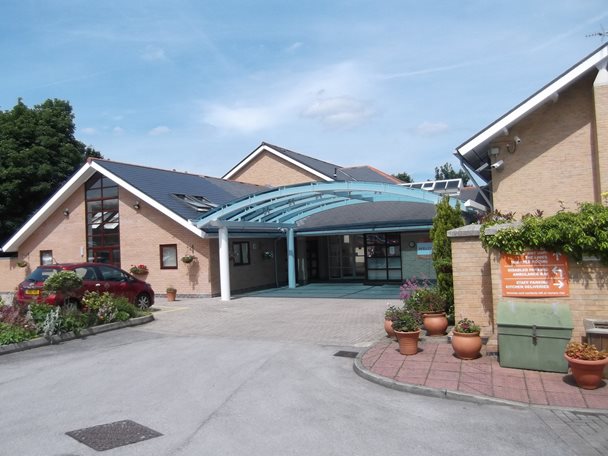 Posted 29 August 2018
Callous thieves have stolen lead from the exterior of Barnsley Hospice, leaving staff 'disgusted'.
On Friday 24 August, a maintenance worker discovered that lead flashing had been taken from two sides of the outbuilding which houses the laundrette behind the In-Patient Unit.
It has now been replaced with a non-lead alternative, at a cost of hundreds of pounds. The theft has been reported to the police.
Julie Ferry, chief executive of Barnsley Hospice, said: "It's despicable. There are people out there in the community doing so much to raise money to help us continue our care, and at the same time someone has decided to do this. I think I speak on behalf of all our staff, volunteers and supporters when I say how disappointed we are."
HR director Alan Measham, who noticed the missing flashing from his office, added: "I'm disgusted. It's difficult to put into words how I feel about someone stooping so low."
Anyone with any information about the theft is urged to contact South Yorkshire Police on 101, quoting crime reference number 14/124412/18.