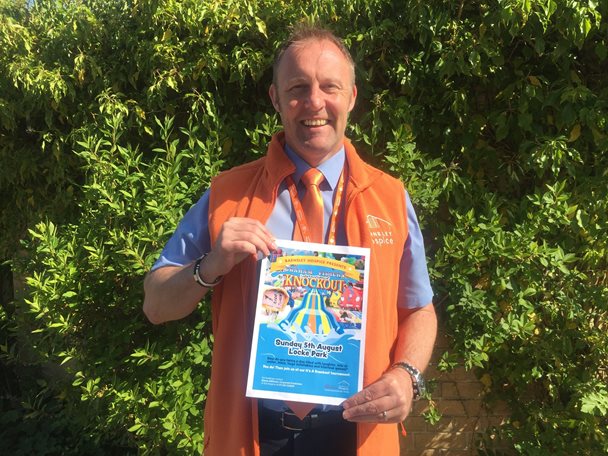 Posted 17 May 2018
It's a Knockout is returning to Barnsley for the first time in a decade – complete with giant inflatables, foam and thousands of litres of water.
We're staging the event at Locke Park on Sunday August 5, to raise money for patient care.
The hospice used to run It's a Knockout annually until 2008.
Simon Atkinson, fundraiser at Barnsley Hospice, said: "We know it used to be great fun and so thought – why not bring it back? And the interest we have had already shows that people obviously love the idea. We want it to be even bigger and better than it used to be, so we're encouraging the people of Barnsley to come out and play, all for a fantastic cause."
Teams of eight to ten people must promise to raise a minimum of £500. All entrants must be 16 or over. The event, which starts at 11am, will be organised by a professional company which has been running It's a Knockout events for over 30 years.
Simon added: "Anyone who remembers It's a Knockout on TV will remember how daft it is and how much fun it looks. Well, this is your chance to have a go for real.
"Not only should this be a really fun day out and a great way to raise money, but it's also brilliant for team-building, whether that's friends and family, or workmates."
Anyone interested in entering a team for It's a Knockout should contact Simon Atkinson on 01226 323629 or email simon.atkinson@barnsley-hospice.org