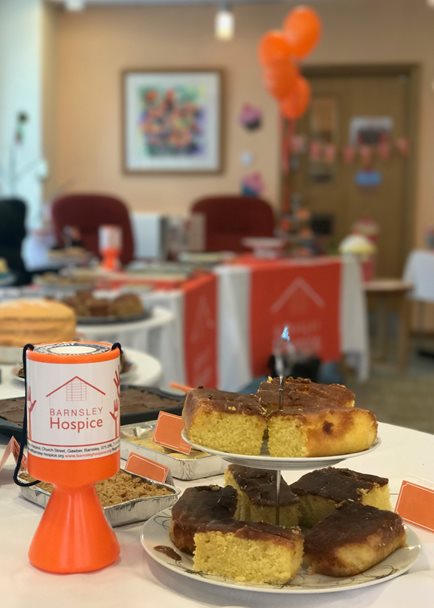 Posted 10 May 2018
South Yorkshire cake enthusiasts are being encouraged to 'rise' to the challenge of the Big Barnsley Bake Off 2018.
The competition, organised by the hospice to raise money for patient care, takes place throughout June and July. This is the third year that individuals, schools, businesses and community groups have been invited to host their own tea party, cake sale, bake-off event or picnic.
Inspired by TV's The Great British Bake Off and launched to coincide with the new series of Bake Off: The Professionals, the competition will see awards presented to the 'star baker' (the person or group that makes the most money), and the most creative bake.
A new and improved fundraising pack has been developed for 2018, including recipes, tips and guidance to help supporters make the most of their baking efforts.
Last year's Big Barnsley Bake Off raised £4261 and the hospice fundraising team are hoping to top the total in 2018.
Bethan Gledhill, community fundraiser at Barnsley Hospice, said: "This is a fun and rewarding way for people to help us continue our care. We were blown away by the effort that supporters went to last year and we can't wait to see what the Barnsley community comes up with in 2018. Let battle commence!"
Staff will hold their own bake-off competition at the hospice on Monday 4 June, where corporate fundraiser Simon Atkinson will battle to retain his 2017 'show stopper' crown. Members of the community are also invited to attend.

The Big Barnsley Bake Off 2018 is sponsored by White's Bakery Limited, based in Worsborough Bridge.
Anyone interested in getting involved or holding their own tea party, cake sale or bake off should contact Bethan Gledhill on 01226 323613 or email bethan.gledhill@barnsley-hospice.org