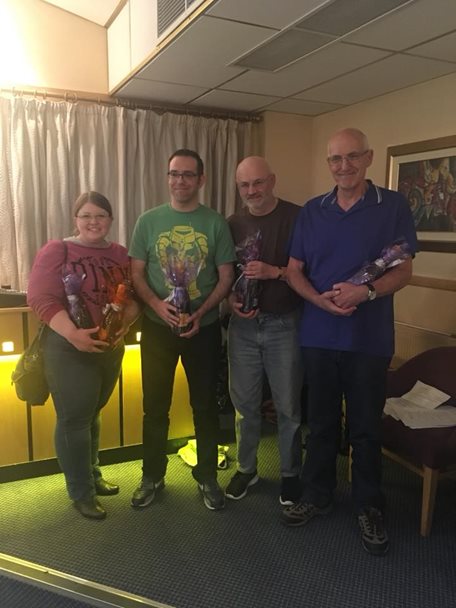 Posted 21 December 2017
Yorkshire Bank's Barnsley customer banking centre swapped notes for knowledge at their annual quiz night, which raised over £5000 for the hospice.
The event, held at The Fairway pub in Dodworth, raised £5172 as ten teams battled it out for the top prize.
Staff and associates of the banking centre, based in Peel Square, took part alongside members of our team. The winning team, Hospice Hotshots, walked away with a bottle of wine each.
Caroline Sloane, Senior Associate (Corporate and Structured Finance) at Yorkshire Bank, said: "The quiz is now in its twelfth year and we're delighted to raise money for such a great cause.
"Barnsley Hospice makes a huge difference to people's lives so we want to support them as much as possible."
Simon Atkinson, our corporate fundraiser, said: "We'd like to thank everyone who attended the quiz night and those who worked so hard to organise it.
"Raising over £5000 is fantastic and the feedback we got was that it's getting better each year.
"Our fundraising targets are huge and we never charge for our care, so we rely on the support of the community to help us keep our doors open."