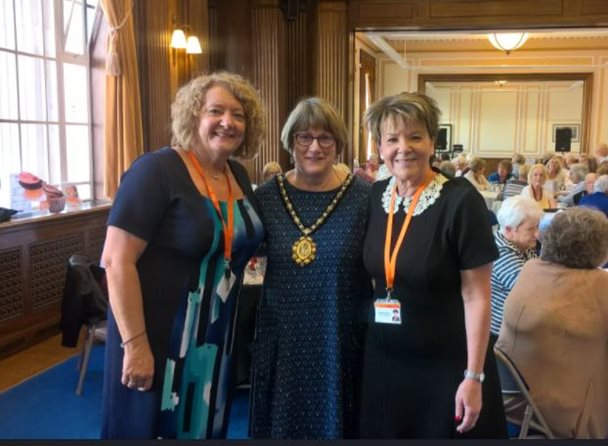 Posted 18 September 2017
The Deputy Mayor of Barnsley joined supporters from across the borough to host our 'Afternoon Tea' fundraising event at the Town Hall earlier this month, raising over £1,100.
Councillor Linda Burgess mingled with guests during an afternoon of cakes, drinks and music, and entertainment including tombola's, raffles, quizzes, and games including a beetle drive.
Sue Miller, income generation manager for Barnsley Hospice, said: "We were delighted to welcome Cllr Burgess and ladies from across the town to this special event. It was a great turnout and a really fun afternoon, with an amazing £1,113 raised to help us care for patients and their families."
The success of the event has secured it a place on our annual fundraising calendar and we're already looking forward to next year's party.