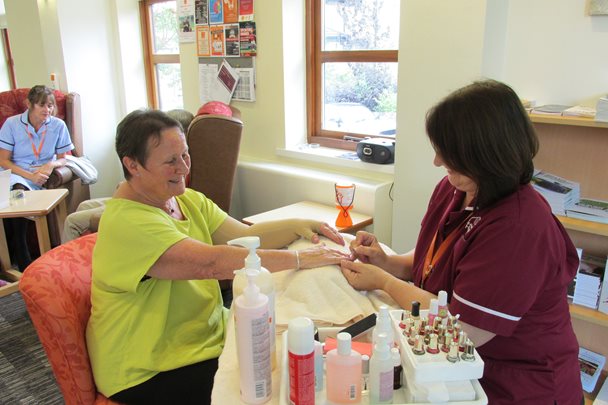 Posted 16 September 2016
Barnsley Hospice has relaunched their Day Therapy Drop In service for patients and their carers, who have been touched by cancer or a life limiting progressive illness including; heart failure, motor neurone disease and chronic respiratory disease.
The drop in service provides a chance for patients over the age of 18 and their carers and family to share experiences and gain support from others who are living with the effects of cancer or a life limiting illness.
Jan Walker, Barnsley Hospice Limes Day Services Manager said; "Within Day Hospice Services we provide specialist compassionate care when patients and their families need it most, helping with the physical, psychological, spiritual and social effects of their life limiting illness".
The Drop In Service at Barnsley Hospice is available on Wednesdays from 10am until 3pm and is open for people to call in anytime between those hours and no formal referral is required to attend. On the first visit an individual plan of support and/or therapies will be offered
Alternatively, for more information please telephone the Limes Day Therapy Unit at Barnsley Hospice and speak to a member of the team on 01226 244 244 ext 225.