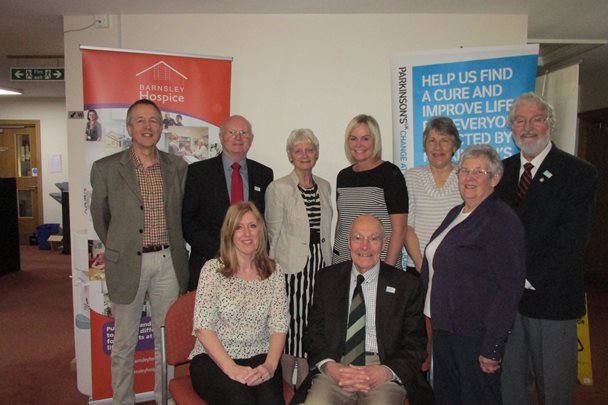 Posted 18 April 2016
Barnsley Hospice is providing counselling sessions for patients and their families who are affected by Parkinson's disease. This can be at any stage of their illness to provide the opportunity to talk through concerns, gain more understanding of their thoughts and feelings.
The sessions are funded by Parkinson's UK and patients can gain from the specialist knowledge and skills of the counsellors at BH who are very experienced in providing counselling to patients and family members affected by life limiting illnesses. Julie Ferry, Barnsley Hospice CEO/Patient Services Director said: "We are thrilled to be working with Parkinson's UK to give patients better access to specialist counselling. As well as the physical effects of an illness, there can be emotionally and psychologically effects for both patients and their family. These sessions have the potential to help people address feelings and thoughts associated with their diagnosis.
"We meet patients at Barnsley Hospice to help introduce them to the care we provide for patients and their families. This partnership with Parkinson's UK has meant we are able to support additional patients who can benefit from specialist counsellors who are trained to support people affected by life limiting and life changing medical conditions.
Philip Thompson, Chair of the Barnsley and District Branch of Parkinson's UK said: "The counselling service provided by the Hospice fills a gap in the support services we provide for our members. We are delighted to have access to this much needed facility."
Parkinson patients who may benefit from the counselling service are initially referred by the Clinical Nurse Specialists from Barnsley and Sheffield to Parkinsons in consultation with the Parkinsons Local Adviser for six sessions. More sessions are available to patients who may benefit from the service.