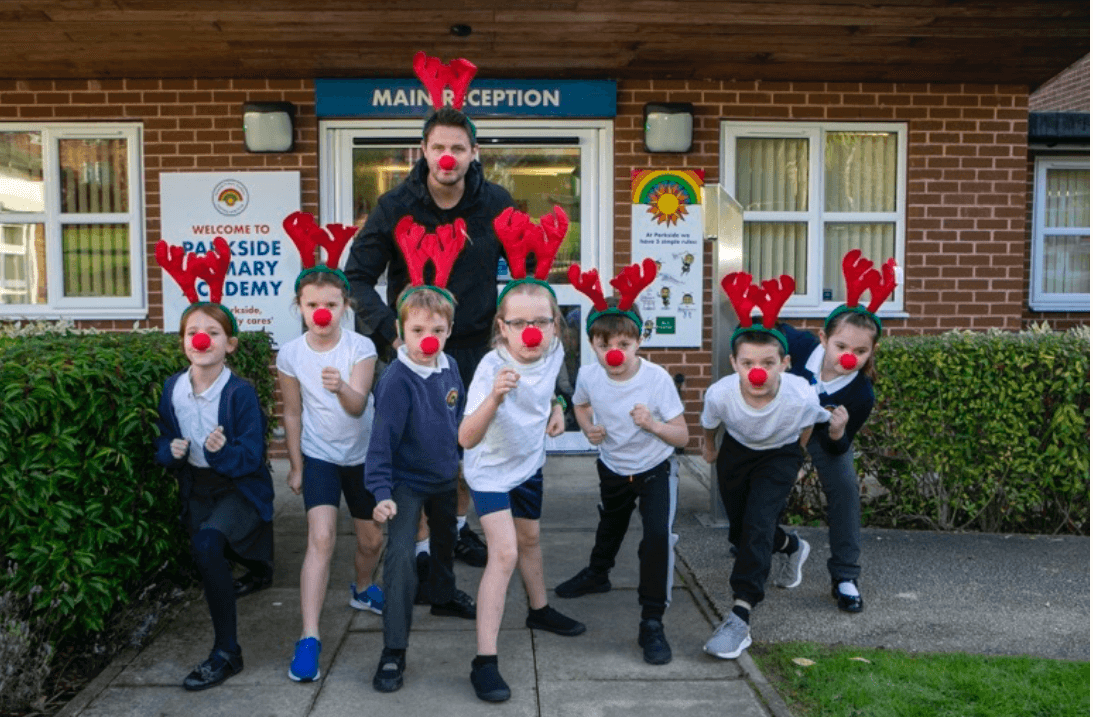 Posted 21 February 2023
Barnsley Hospice announces that their festive fundraiser, Rudolph Run, has raised a staggering £33,000 in support of their patient care.
Over 9,000 Barnsley residents donned a pair of reindeer antlers and a red nose throughout November and December last year to support Barnsley Hospice.
The Rudolph Run saw school children and business people taking part in a sponsored run or walk during the festive season to raise as much money as possible for the hospice.
This grand total is the largest amount the annual event has raised to date, helping to reach the £2.5 million the hospice is required to raise each year.
Vicky Stead, Community and Relationships Manager, at Barnsley Hospice thanked those who had supported the event. She said, "Whether you took part in the fundraiser or sponsored friends and family, we really can't thank you enough.
"The Rudolph Run is a lovely event as it's something the whole community can get involved with, so we are delighted it has raised such a phenomenal amount."
The event is set to return this Winter, but with a festive twist. More information will be released on the hospice website later in the year.
The hospice, based in Gawber, needs to raise £2.5 million each year to fund patient care and support for families. It relies entirely on fundraising and donations to achieve this amount. An additional £1.5m grant is provided by the NHS.
Barnsley Hospice provides specialist care and support for people with progressive, life-limiting illnesses, including cancer, heart and lung disease and neurological conditions such as Parkinson's and motor neurone disease; and supports their families too. For more information visit www.barnsleyhospice.org
ENDS.