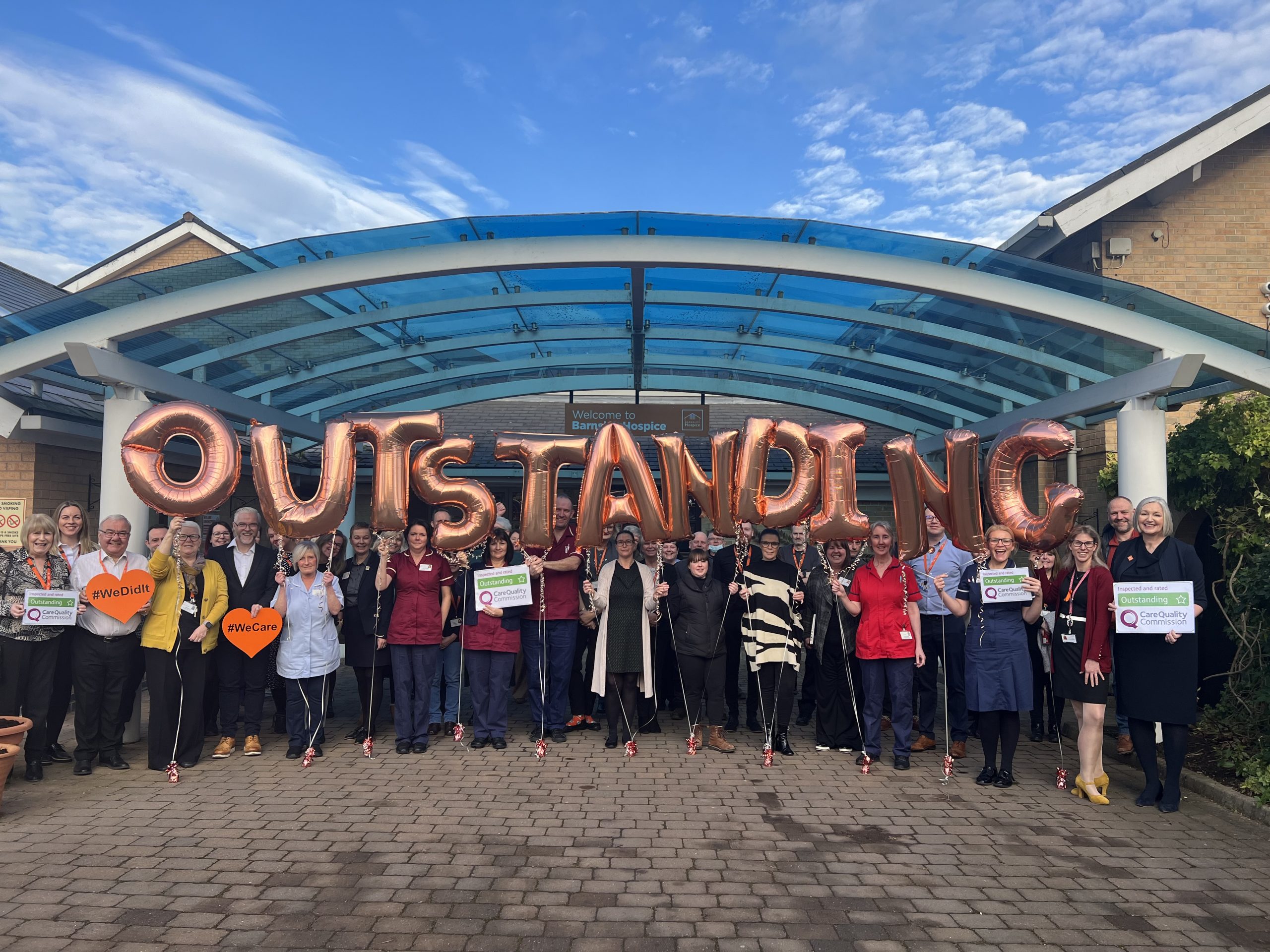 Posted 25 January 2023
Barnsley Hospice has been awarded an overall 'Outstanding' rating following their
latest Care Quality Commission (CQC) inspection.
The report, published on January 25 2023, stated that at the hospice, 'people were truly
respected and valued as individuals and are empowered as partners in their care'.
The inspectors conducted an unannounced inspection in November 2022 and spent
two days with staff, patients and visitors. The visit came as a follow-up to a CQC
inspection in January 2022, which rated the hospice 'inadequate'.
This month, the hospice was awarded 'outstanding' in the key areas: Safe, Caring
and Well-led and 'good' in the Effective and Responsive categories.
This resulted in an overall rating of outstanding – the highest grading that the CQC
awards.
The improvements made at the hospice over the last year have been noted in the
report, in which inspectors stated that 'all staff were committed to continually learning
and improving services'.
Martine Tune, Chief Executive Officer and Chief Nurse at Barnsley Hospice said:
"We are delighted that the hospice has been rated outstanding following our latest
CQC inspection.
"The last couple of years have been extremely challenging for the hospice, and I am
incredibly proud of how the team have pulled together to ensure the necessary steps
were taken to improve our service.
"It is a fantastic moment to see this hard work recognised in the feedback from the
inspectors and in the report.
"Providing the best specialist palliative and end of life care for our community is at
the heart of what we do, and will continue to be the driving force for us moving
forward.
"We are committed to ensuring that our service remains outstanding whilst looking
for ways to continue improving, and raise the vital funds required to sustain the
hospice.
"On behalf of everyone here at the hospice, I would like to thank our wonderful local
community for their continued support."
You can read the full report on the CQC website.