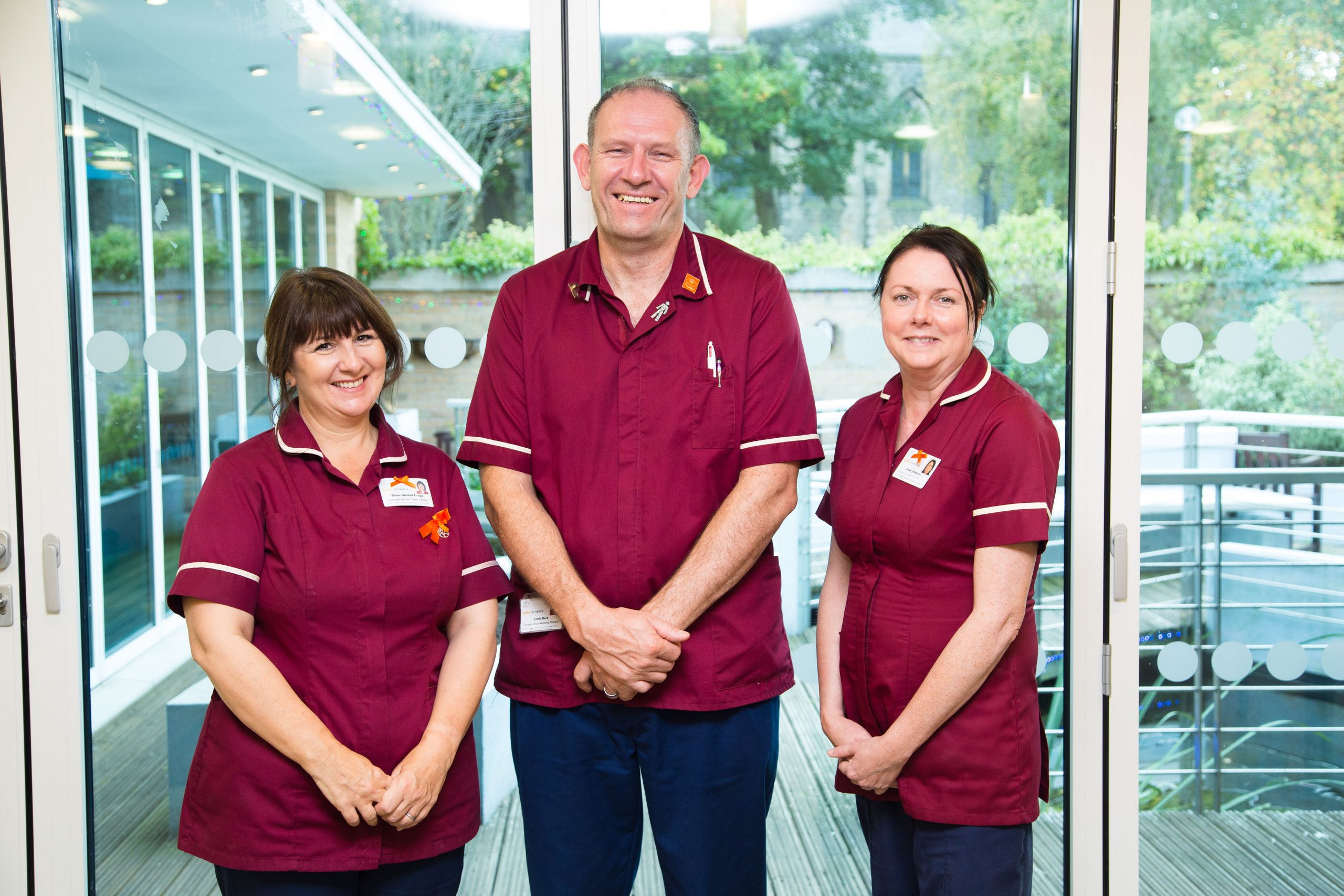 Posted 6 April 2022
Pictured top are: (l-r) Diane Gledhill-Cragg, complementary therapy and wellbeing lead; Chris Black, complementary therapy and wellbeing therapist; and Dawn Jenkinson, wellbeing support worker.
Two new programmes to help people relax and share mutual support have been launched by our support and wellbeing team at The Orangery.
The Orangery, which opened in January 2022, provides specialist care and support for patients living with progressive life-limiting conditions which cannot be cured.
It aims to help patients live their lives as well as possible as their illness progresses, and cope with physical, emotional and psychological symptoms – whether current or anticipated.
Two new programmes, led and facilitated by qualified therapists, have been added to the service.
CHAT is a six-session social programme through which people living with life-limiting illnesses can come together and have an informal chat for mutual support.
REST is a six-session relaxation programme to develop self-help techniques to reduce stress and tension.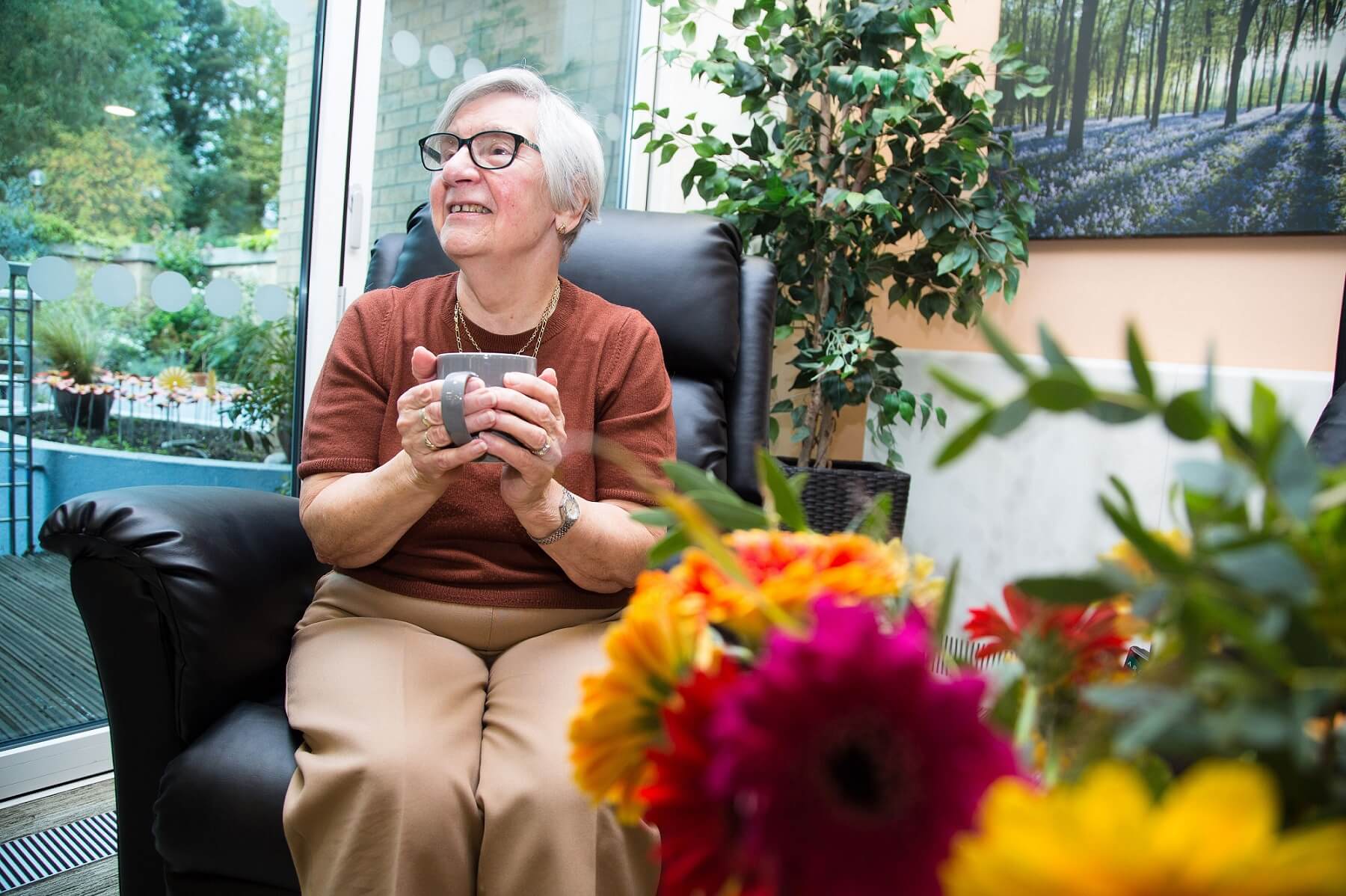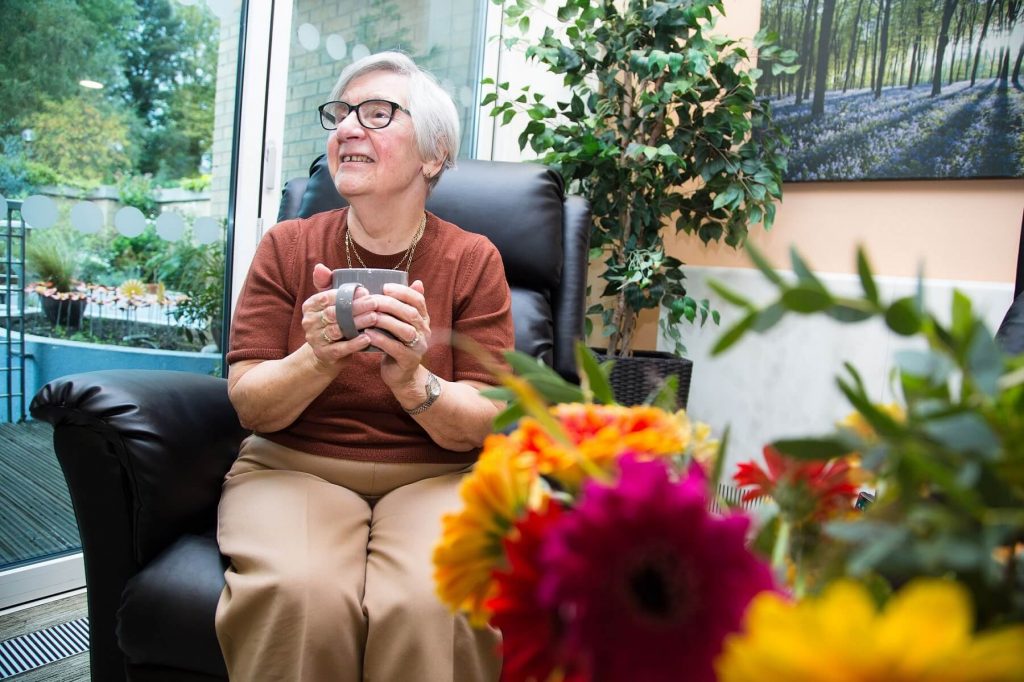 These programmes are in addition to The Orangery's existing complementary therapy services and COPE programme, which helps patients to cope with symptoms including breathlessness, fatigue, sleep problems and anxiety, and also consider advance care planning.
Access to The Orangery's services is by referral only via GPs or other relevant healthcare professionals. Please talk to your GP if you are interested in being referred to The Orangery.
"We are pleased to launch our CHAT and REST programmes at The Orangery. Learning how to relax and talking with like-minded people can really help people to cope with the challenges of living with a progressive illness. We look forward to hearing from GPs and healthcare professionals about the patients they feel would benefit from our support and wellbeing services."

Diane Gledhill-Cragg, complementary therapy and wellbeing lead
The Orangery is a safe and tranquil space within Barnsley Hospice which opens onto its own sensory garden and has facilities for refreshments, and free parking. Please see more here: The Orangery.