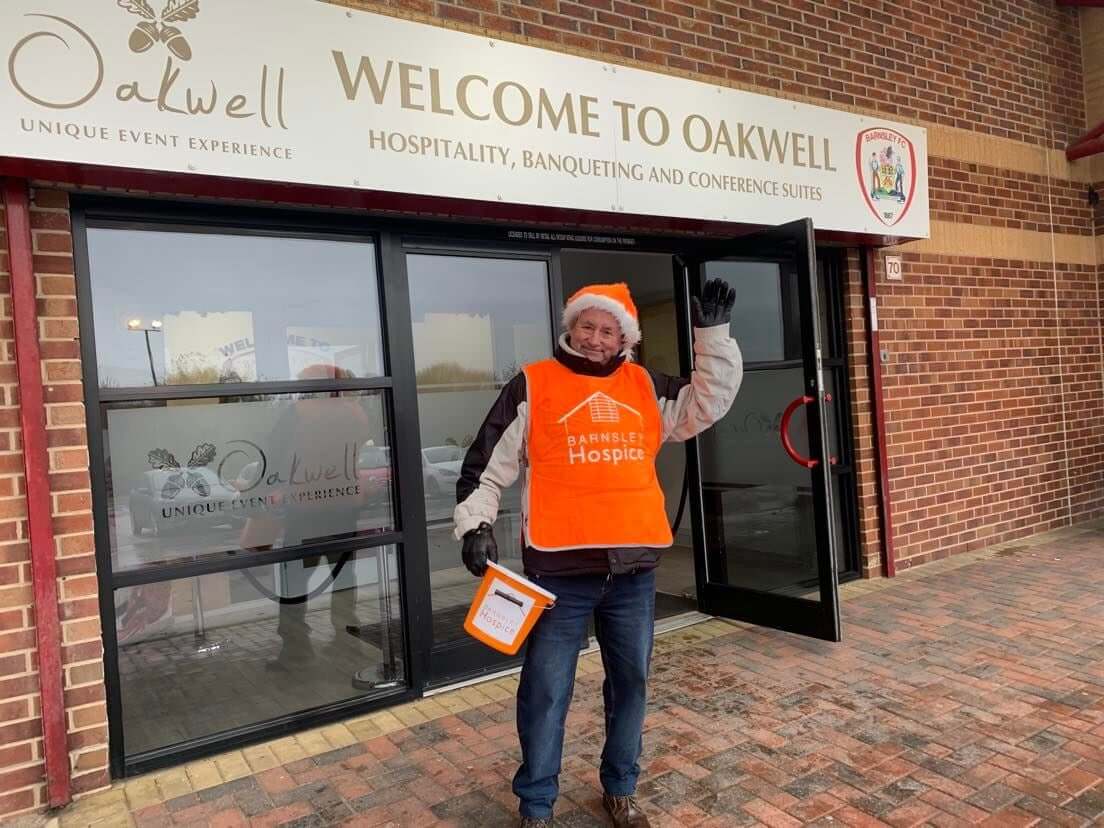 Posted 9 December 2021
On Saturday 4th December 2021, we were given the opportunity to hold our annual Barnsley Football Club Takeover Day. Our day at Oakwell is a much-anticipated event and one that we look forward to each year.
This year was no exception, and even the heavy rain couldn't dampen our spirits! It was amazing to see the players warming up in bright orange hospice t-shirts and experience the generosity of home and away fans alike- who dug deep and didn't let the weather stop them from chucking a donation into one of our buckets.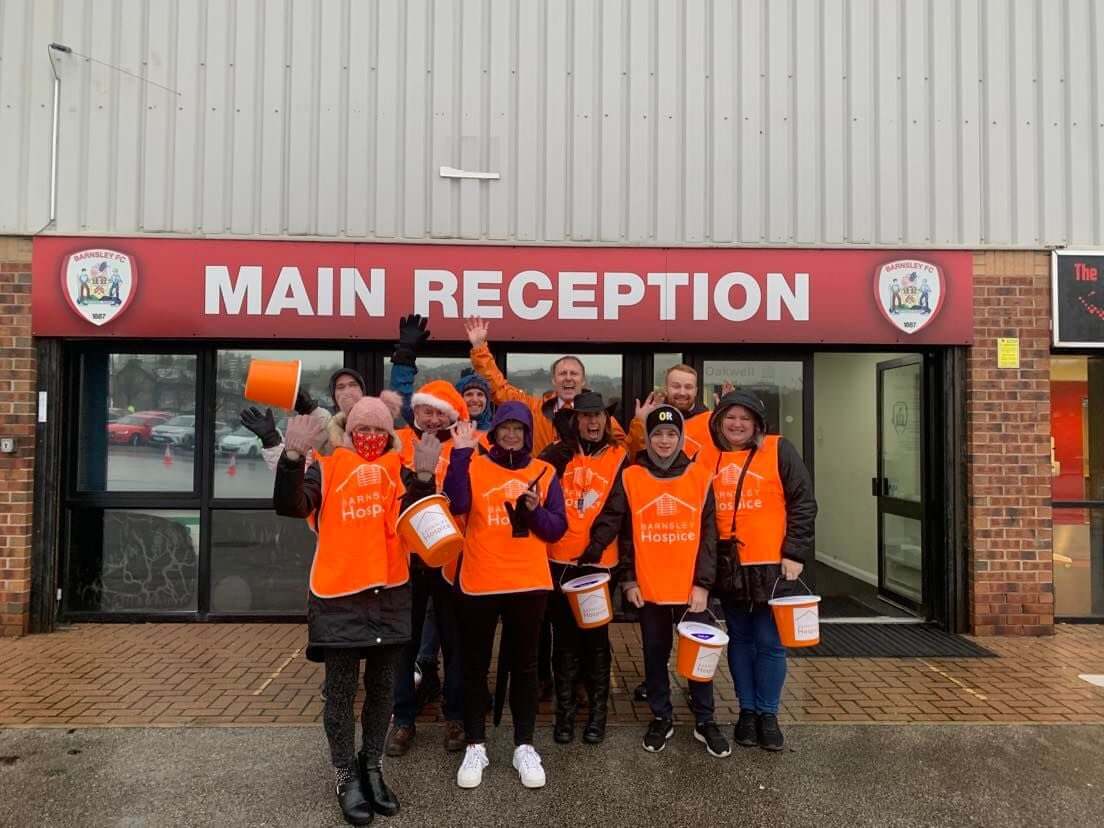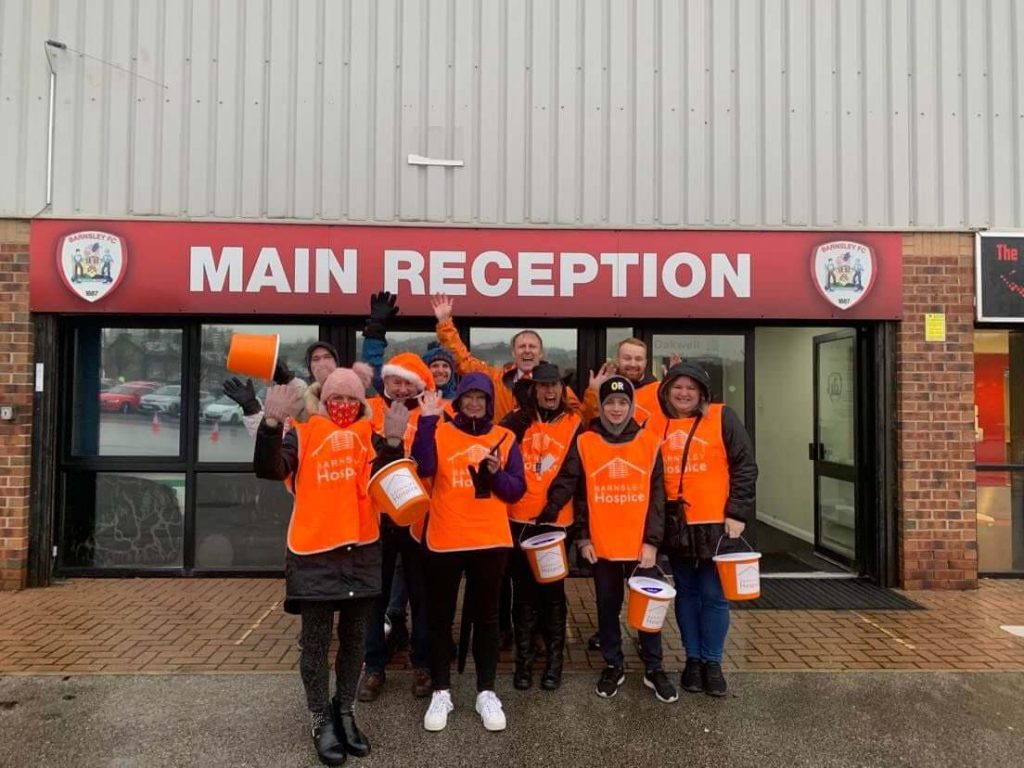 Our thanks also go to the Club for their continued support and enabling us to spread the word about what we do.
Andrew Clark, Barnsley FC Head of Marketing and Communications said this:
"Barnsley FC have had an association with Barnsley Hospice for many years, and everyone at Oakwell appreciates just how integral the hospice is to the town. We have members of staff who have personal connections to the charity, and over time, our players and coaches have met many patients, and are all well aware of the services provided. Anything the Club can do to both raise substantial funds and awareness is always welcomed."
We are so excited to announce that with everyone's support, we managed to raise an incredible £1,832.57 throughout the takeover day!
Barnsley Hospice Corporate Fundraiser Simon Atkinson was overwhelmed by the day's success.
"Throughout my years working in the fundraising team, I have seen first-hand what an amazing place Barnsley Hospice is. We are so grateful to Barnsley FC for giving us the chance to use such a fantastic platform to meet supporters whilst raising money that goes towards maintaining and growing our services."
Thank you so much to the volunteers who donned an orange shirt and helped collect donations, to Barnsley FC for being such wonderful hosts and to everyone who donated so generously on the day.