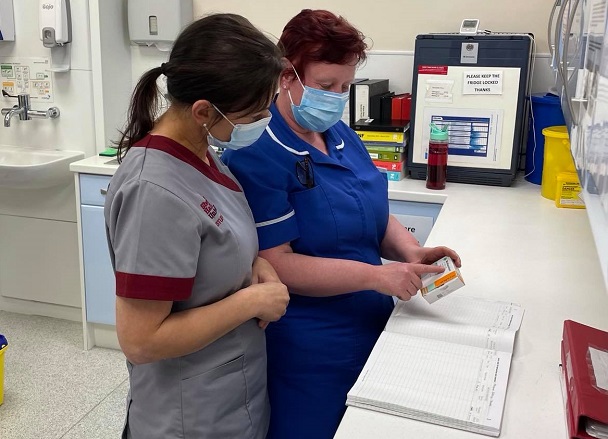 Posted 23 June 2021
Student nurse Angie Couldwell recently spent a 12 week placement working at Barnsley Hospice and has sent us this lovely feedback about her experience. With Angie's permission, we'd like to share it with you.
"Thank you for such an amazing placement experience which I think will be hard to beat. The hospice team are like one big family and I would love to work with them again one day in the future. Their support for me as a student was amazing, they were so supportive and encouraging.
"The role of a student nurse in the hospice supporting patients and their families was a huge honour and one I will never forget. The skills and experience I acquired will stay with me throughout my career as a nurse. Everyone's kindness blew me away. The care and dedication you all show to your patients is second to none.

Love and best wishes student nurse Angie"
Student nurses regularly spend time with us at the hospice, working alongside our doctors, nurses, therapists and counsellors to gain experience in the delivery of specialist palliative care for patients with life-limiting illnesses like cancer, motor neurone disease, heart disease and Parkinson's.
It is so important that the services hospices provide are understood and integrated well into the wider NHS and social care system and we welcome all opportunities to give wonderful student nurses like Angie an insight into hospice care.
All best wishes for your future career Angie!