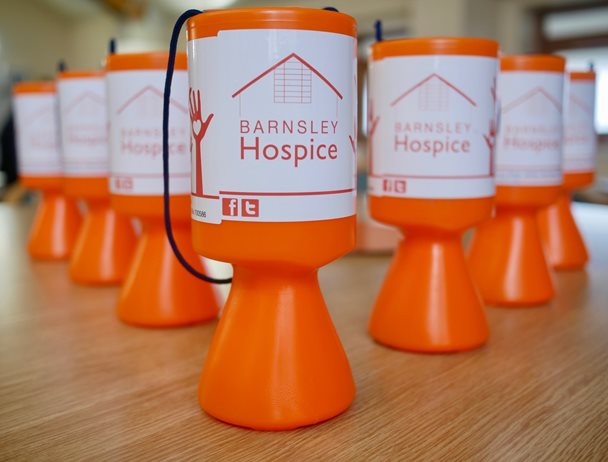 Posted 16 September 2020
PRESS RELEASE
Barnsley Hospice is urging people across the borough to wear something orange to show their support during Hospice Care Week 2020 (October 5th – 11th).
People in workplaces, shops, schools and homes across the borough are encouraged to wear a bright orange item of clothing and make a donation to the charity.
The 'Go Orange' days aim to highlight the hospice's vital work in providing compassionate, high-quality care for local people with progressive, life-limiting illnesses, and their families.
Fundraising manager at Barnsley Hospice Sam Silverwood said: "We would really love as many people as possible to organise a day to come together and 'Go Orange' this year.
"After so much fundraising was severely affected by the Covid-19 outbreak we'd appreciate every £1 dropped into a pot at a school or a workplace.
"We also hope 'Go Orange' will give people an opportunity to brighten up one day during Hospice Care Week and bring a smile to each other's faces after a challenging few months."
Hospice Care Week is organised by Hospice UK and aims to celebrate the work of more than 200 hospices across the UK.
Sam said: "Whether people don orange tutus and wigs or bright orange flowery tops or ties, 'Go Orange' is an opportunity to celebrate and raise awareness of the hospice's highly-valued work, as well as raise funds."
The fundraising team is encouraging people to search for second-hand orange clothing and accessories at one of the Barnsley Hospice charity shops in Cudworth, Penistone, Hoyland, Barnsley's Victorian Arcade and Eldon Street.
Promotional items for school or workplace displays are also available. Please contact fundraising@barnsley-hopsice.org.
The hospice is asking people to share images of their 'Go Orange' day on social media. Please tag @BarnsleyHospice #HospiceCareWeek #GoOrange.
Barnsley Hospice needs to raise over £2m each year to fund patient care and support for families. It relies entirely on charity donations to achieve this amount. An additional £1.6m is provided by the NHS Clinical Commissioning Group (CCG).
Established in 1994, Barnsley Hospice provides compassionate, high-quality care for anyone in the borough with a progressive life-limiting illness, including cancer, motor neurone disease and heart disease.