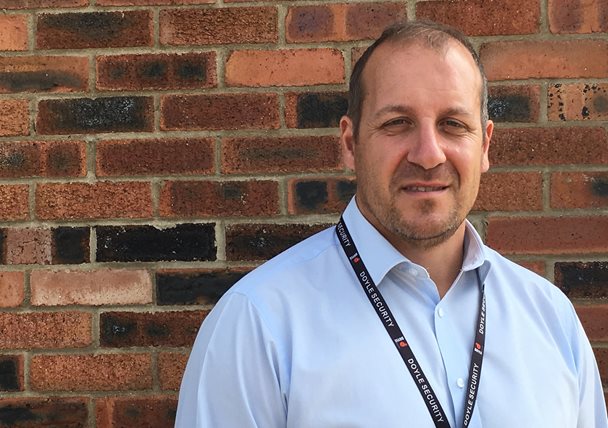 Posted 24 August 2018
A Dodworth-based security firm is celebrating 15 years of support for Barnsley Hospice.
Doyle Security has been raising money for the hospice since 2003, through event sponsorship, personal challenges, and in-house fundraising initiatives including a referral scheme and dress-down days.
Their fundraising drive kicked off a decade-and-a-half ago with sponsorship of one of the hospice's early It's a Knockout events, which returned to Locke Park earlier this month. And their latest show of support saw them sponsor the Bubble Rush for the second time.
Doyle Security has also supported midnight walks by providing security staff free of charge, sponsored the 'virtual hospice village' in reception, and taken on challenges including the Great North Run and the annual Cannon Hall Run.
Managing director Andrew Nicholson (pictured left) said: "The hospice has always been our chosen charity, for as long as I can remember. We've been involved with many different events and fundraising activities over the years, but one of the highlights for me has definitely been the midnight walks. The atmosphere is fantastic, especially at the start."
Andrew and his family also support the hospice personally, by regularly donating items to our charity shops and taking part in sponsored events.
"It means a lot to us both as a family and a business to support Barnsley Hospice. We are a local company employing local people and the hospice is a real local charity. It looks after local people and we all know families who have been touched by its care. The hospice is very close to us as an organisation and has been for a number of years."
Simon Atkinson, corporate fundraiser at Barnsley Hospice, added: "Doyle Security have been fantastic supporters of ours for a long time and we're very grateful for everything they do. We feel lucky to have a strong partnership with such a prominent local business and we look forward to many more years of working together for the benefit of families in Barnsley."