Do something brave for the hospice
Our skydiving event offers the perfect opportunity for the thrill seekers amongst us to tick an item off their bucket list whilst raising money for the hospice.
Taking place at Skydive Hibaldstow, our charity skydive invites you to complete a 15,000ft tandem skydive, taking in views of the scenic Lincolnshire landscape as you fly back to earth.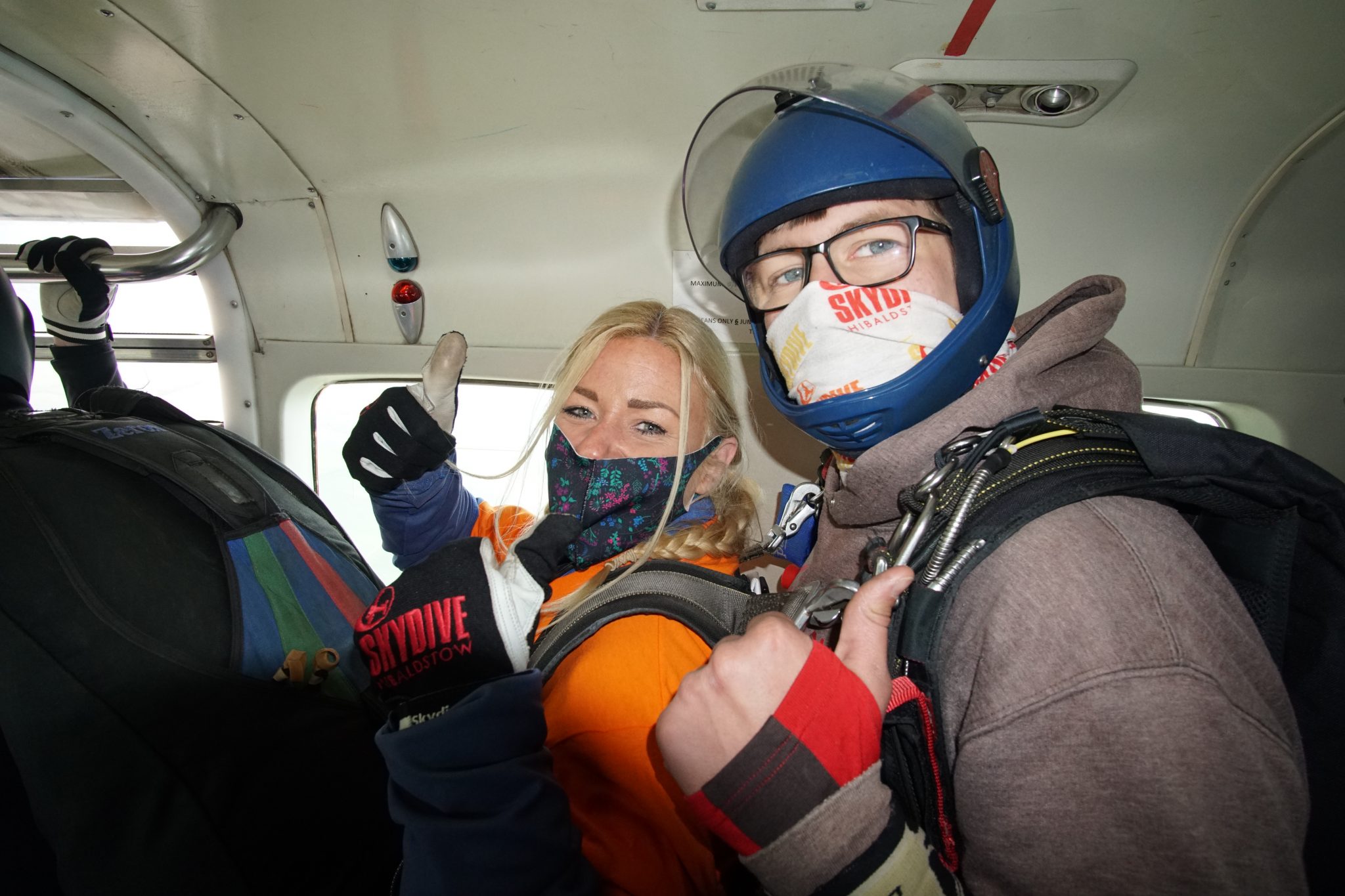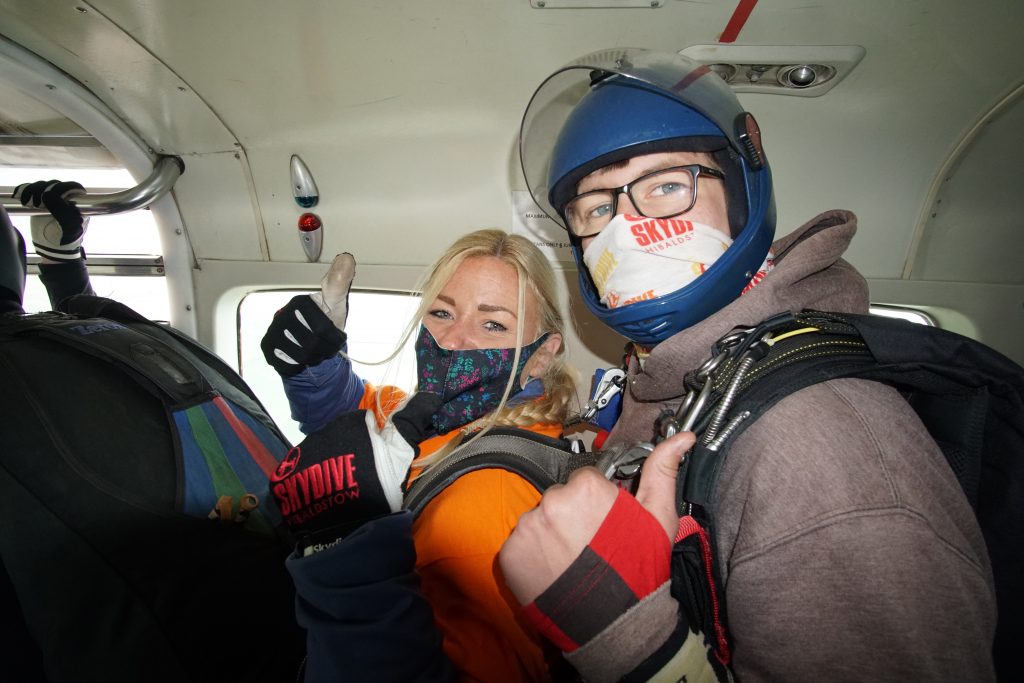 "My advice to anyone thinking of doing it is, don't think, just do it! This experience will change you forever. And, this is coming from someone who is scared of heights and flying!"
Naomi Crookes
The minimum sponsorship requirement for our skydiving event is £400, plus a £50 deposit to secure your place. The cost of the skydive is included in this fundraising target, and all the remaining sponsorship money you raise will go directly toward our patient care and securing the future of our hospice.
To take part, you will be required to be medically fit to jump and sign a disclaimer prior to your jump. More details to come.
Save the date! – Sunday July 10th 2022
Our next skydiving event will be held at Skydive Hibaldstow on Sunday 10th July 2022, when a number of hospice supporters will jump. Whilst we recommend jumping alongside other hospice supporters to get the full experience, if this date doesn't work for you please email fundraising@barnsley-hospice.org.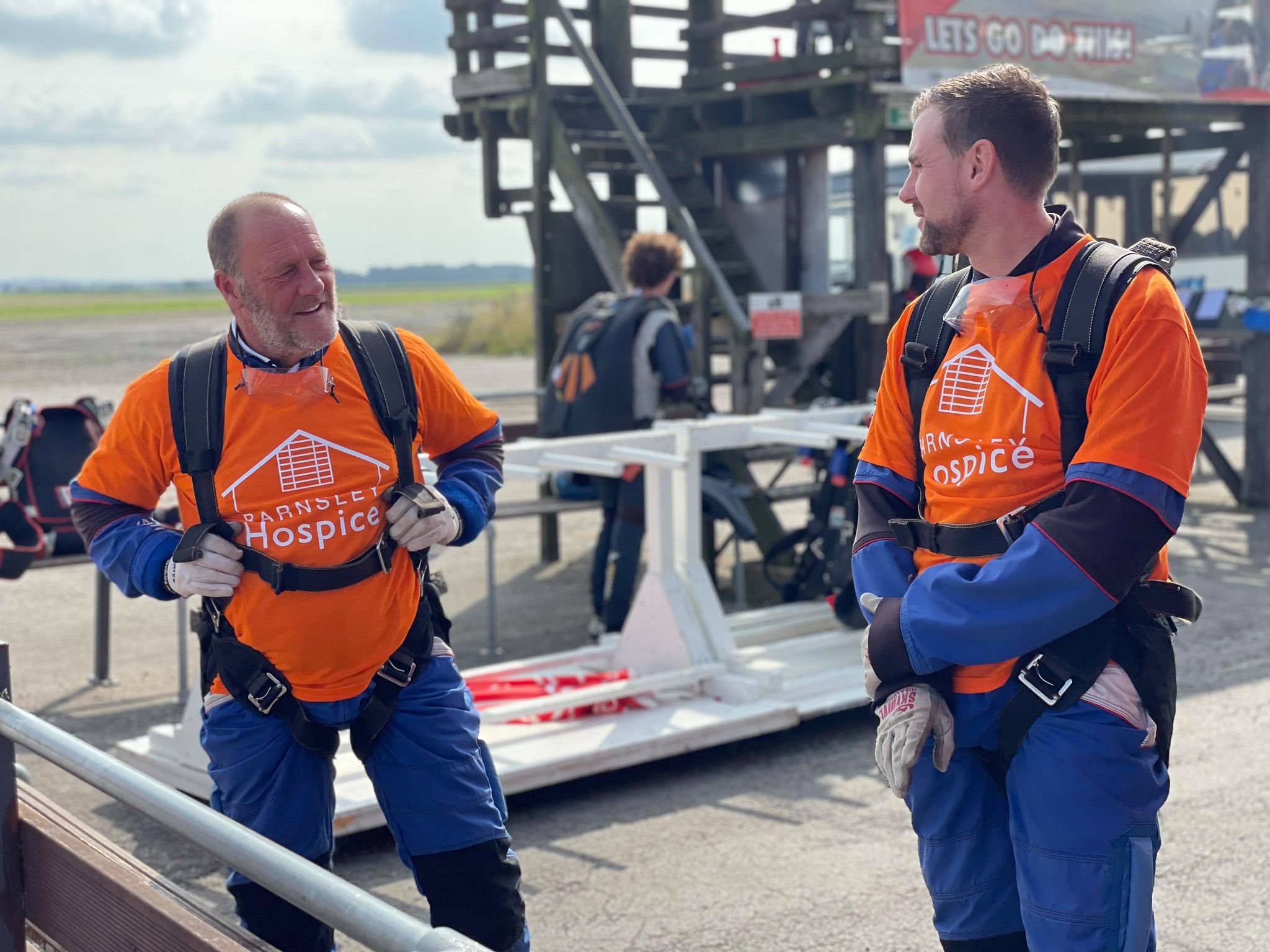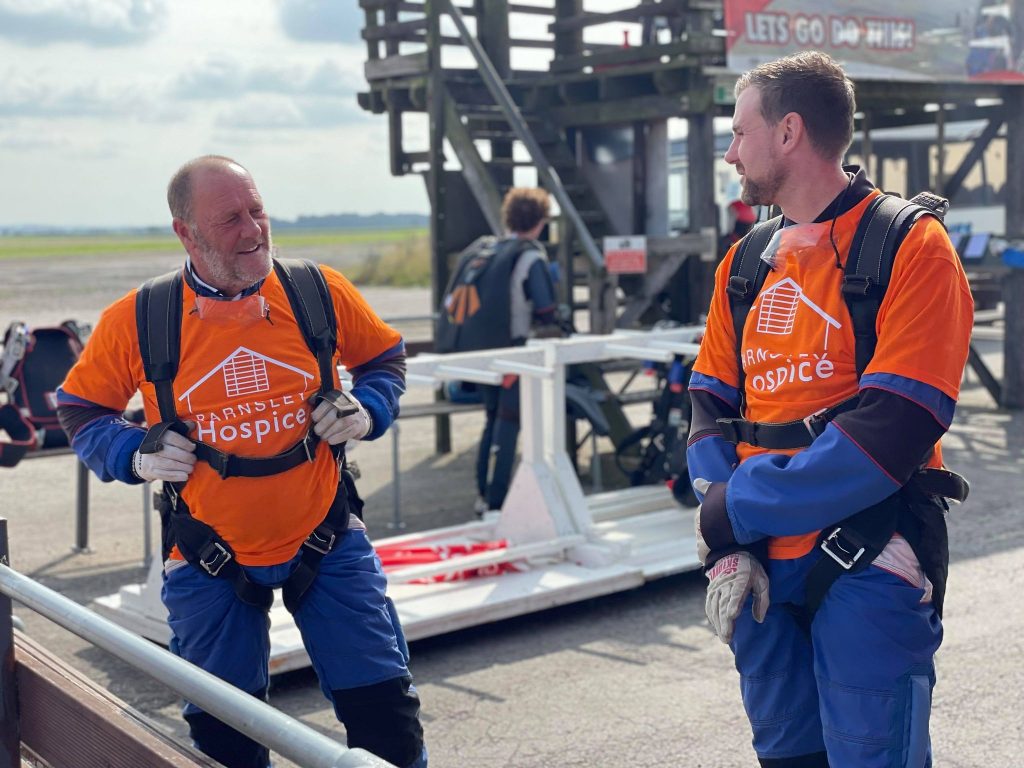 How do I secure my place?
You can register your interest by filling out the form below. A member of our fundraising team will be in touch with you shortly!
Skydive - sponsored challenge
I am interested in the Barnsley Hospice Skydive on Sunday July 10th 2022