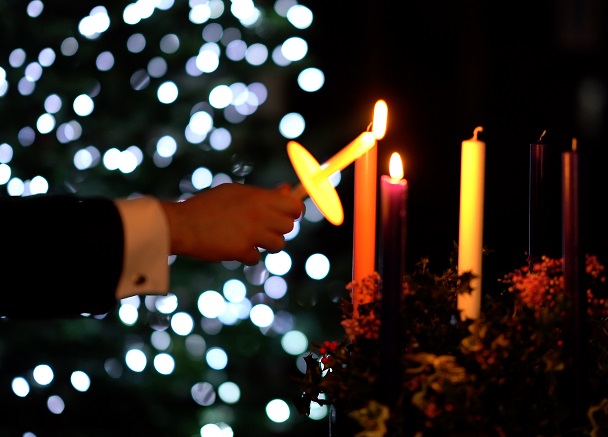 Posted 2 February 2021
Our Light Up a Life videos were viewed more than a thousand times over Christmas and the New Year. The videos, created as a substitute for our annual Light up a Life services, invited Barnsley people to dedicate a light to a loved one on our Christmas tree and join in a virtual act of remembrance.
Donations made along with dedications raised an amazing £30,000. This was an actual increase of 15 per cent on the previous year at our Light up a Life services as more people got involved via social media and donated online via our website.
Barnsley Hospice Chief Executive Julie Ferry said: "We were very pleased to be able to still deliver our shared Light up a Life experience with the community in 2020 and give our supporters the opportunity to remember loved ones at this terrible time.
"Our Light up a Life videos were watched in the comfort of people's own homes and the level of donations to patient care, made mostly via our website, were incredible. Thank you."
Light up a Life participants were also offered home packs with candles and cards to add to the experience of the video event.
Thank you to thank everyone who made a donation to Light up a Life and also to Father Stephen Race and Father Jay of St Mary's Church, Dan Jarvis Barnsley Central MP, Mayor of Barnsley Cllr Caroline Makinson, Sheffield Chamber Choir, the Pusey Consort and Holly Tandy.

Thanks to our sponsors Booker Commercial, Hammerton's Funerals and Stay Warm Solid Fuels.