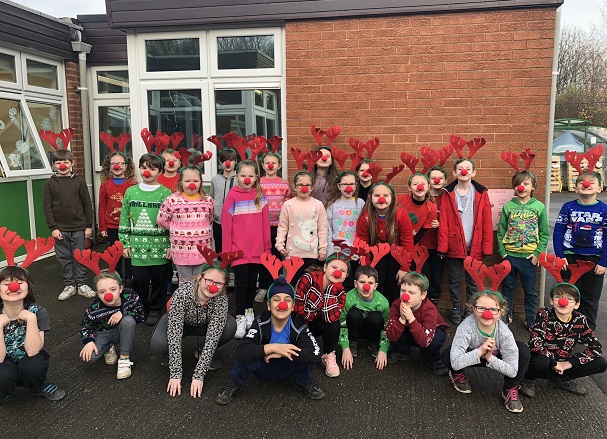 Posted 27 January 2021
An amazing £20,000 and lots of smiles were raised by children running around dressed as reindeer over Christmas.
Kids from 16 Barnsley schools, nurseries and a football team put on antlers and red noses and chased Santa around playgrounds and fields in sponsored 'Rudolph Runs' to raise money for the hospice.
It was really lovely to be able to offer the youngsters something safe and fun to do outside, in their classroom 'bubbles' this Christmas when so much else was cancelled. We are very grateful that so many children, teachers, leaders and parents got involved and donated so much to the hospice.
If you missed the Rudolph Run this year, get it in your diaries for next year! We'll be sending out details in September. Groups taking part can donate all their sponsorship money to the hospice, or choose to keep half to put to good use in their school or community group.
If you'd like to be our corporate sponsor to cover the costs of the antlers and red noses for this event in 2021 please do get in touch with fundraising@barnsley-hospice.org
Pictured are our Rudolph Runners at Shawlands Primary.