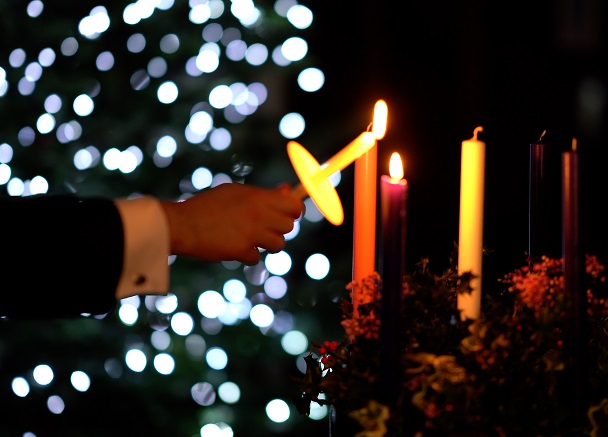 Posted 13 December 2020
Our Light up a Life 2020 virtual event is now available to view online. You can choose to view a church-based version of our video – or our non-religious hospice-based alternative.
Our Light up a Life video 2020 virtual 'event' can be watched in the comfort of your home from 1pm on Sunday December 13th – or at any time over the Christmas and New Year period. You can view the video(s) as many time as you like.
Light up a Life 2020 video combines music, readings, messages and songs and replaces our usual 'Light up a life' dedication service at St Mary's church, Barnsley. The non-religious alternative version replaces our event, usually held at the hospice. These important, poignant and much-loved events have obviously not been held this year due to coronavirus.
Watch our church-based video here.
Watch our hospice-based video here.
Thank you to all those people who have dedicated a light on our Christmas trees to the memory of a loved one this year. 2020 has made us all the more appreciative of those we loved – and made everyone here at the hospice all the more appreciative of your donations to patient care.
We will record all your loved ones names in our Book of Remembrance as usual and this will be available to view at the hospice when Covid-19 restrictions allow (we'll let you know when we feel it is safe to have visitors in to the hospice).
Please note, if you need any support at this time after viewing our Light up a Life video, our team is available at the hospice from Monday on 01226 244244.