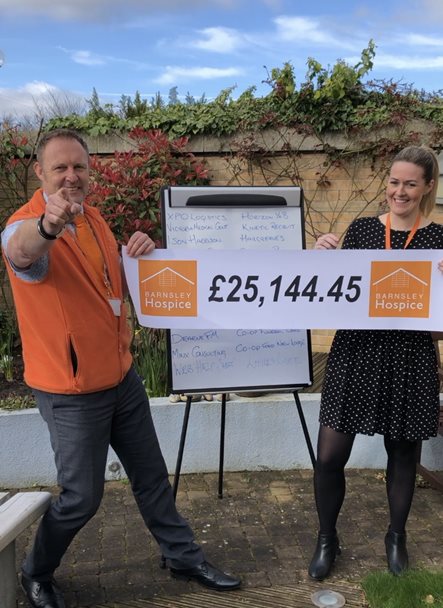 Posted 17 March 2020
Businesses in Barnsley have raised over £25,000 for the hospice in an Apprentice-style challenge.
24 local businesses took part in the 'Accumulator Challenge' last month to raise funds. They were each given £29 to turn into as much money as possible during the 29 days of February.
The 24 teams raised a staggering £25,144 during the challenge, which was more than double the amount raised in 2019.
Fundraising initiatives dreamed up by the teams included a Bargain Hunt charity special, 24-hour treadmill-athon, a head shave and doggy bowties.
Simon Atkinson, corporate fundraiser at the hospice, said: "This is the third time we have done the Accumulator Challenge and this year has been the best yet. It was incredible to have 24 teams getting involved and we are truly blown away by the amount they have raised. The ideas and enthusiasm shown by local businesses has been unbelievable.
"I also want to thank the people of Barnsley because we wouldn't have reached such a fantastic total without their help and generosity. The money will help us care for the hundreds of local families who need us each year, and for that, we are very grateful."