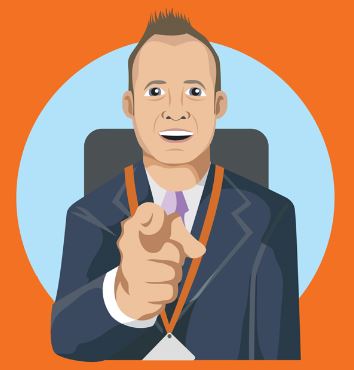 Posted 2 February 2018
February 1st marks the start of our Accumulator Challenge, with 16 Barnsley businesses battling to grab first prize.
We've thrown down the gauntlet for them to turn £28 into as much money as possible during the 28 days of February, and walk away as champions.
The businesses are being encouraged to think creatively to multiply the money, and prizes will be awarded to the team that makes the most profit, and the team with the most innovative fundraising idea.
The challenge is being led by our very own 'Lord Sweetener', corporate fundraiser Simon Atkinson. He said: "In true Apprentice style, we're encouraging them to get out and haggle, ask, blag, beg friends, family and other local businesses for help. I can't wait to see what creative and crazy ideas they all come up with to grow their £28."

Meet the contestants!
Simon has drawn the battle lines, and here he introduces his dream-team…
Barnsley College
"Liam… sorry… Mr Garside has assembled the greatest group of young entrepreneurial minds, so watch and learn! There will be two teams from the college going head-to-head."
The Closet Queen
"Claire is situated upstairs in Barnsley's indoor market. She is a very shy, quiet, reserved… oh no she isn't! She`s a great supporter of the hospice and says she`s setting her stall out to have a fab fun February."
Churchfield Vets
"Rachel and the team can be found on Sackville Street in Barnsley, Church Street in Penistone and their Equine Unit in Hoylandswaine. They love helping animals and love helping the hospice and aim to be taking the 'lead'."
Capita
"Rachel and her team of phone operatives have answered the call and intend to create the most cunning of cunning plans to create the most monies out of £28 Barnsley has ever seen!"
Storefirst Self-storage
"Sam and all the team at Platts Common are throwing their weight behind this – Sam literally! He's already devised a sponsored diet from 1st February, where he'll 'lose lbs to gain pounds' for the hospice."
Sally's Glitz and Glam
"Another stall holder on the award-winning Barnsley Market, specialising in wigs and hair extensions. Dan and his team are going to great lengths to become Accumulator Challenge winners."
Victoria Medical Centre
"Kate and all the team think they have just the remedy to win this challenge. They can feel an appointment with the winner's trophy coming their way!"
Wilby's estate agents
"Mel, Ben and all the gang have sold me on the idea they might just be a contender. They're still viewing their options but say bingo might be an idea so they can all shout 'house'!"
Barnsley Council Communications Department
"Siobhan and the team are all about communicating nothing but great positive ideas they've had throughout the borough. Go team!"
Hair Revolution
"Lee and his team are creative geniuses when it comes to hair and they've discovered they're the same when it comes to hospice fundraising. Why not 'bob' in – it promises to be a 'highlight' as they look to win in 'style'."
Yorkshire Psychotherapy
"Heather and Briony are based in Barnsley Business Innovation Centre on Huddersfield Road. They have nothing but positive thoughts as to the outcome of this year's winner."

Dearne FM
"Barnsley's local radio station for all that's good throughout the borough. They are 'hear' to win which is music to my ears!"

Barnsley Norse Facilities Management
"Steph and all the team at Redbrook Business Park are great supporters of the hospice and are concentrating on the management and facilitating of nothing but a win this year."
Whites Bakery
"David and the gang at Worsbrough Bridge aim to rise to the occasion and create a recipe for success in this year's Accumulator Challenge. Visit their website to find out more but don't forget their cookies!"
Better Barnsley
"The team behind Barnsley building projects are used to a challenge and can turn their hand to anything. The hospice is a cause close to their hearts and so they'll be pulling out all the stops to build a big pile of cash and demolish the competition."

Good luck to all participants, and may the best business win!