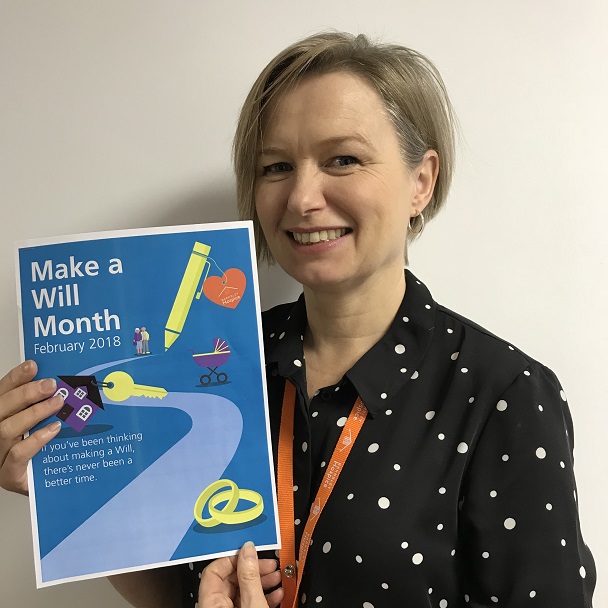 Posted 3 January 2018
We're encouraging people to act on their New Year resolutions by making a Will during our special fundraising initiative.
'Make a Will Month' will see local solicitors waive their fees during February in exchange for a donation towards patient care.
Law firms including Bury & Walkers and Elmhirst Parker in Barnsley, and Taylor&Emmet in Sheffield, are giving their time for free. They are asking anyone who makes or changes a Will with them in February to make a donation to the hospice instead.
Hospice volunteer Bill Hall (pictured below), 75, of Smithies in Barnsley, is backing the fundraiser after making a Will during the initiative last year.
He said: "At my age I decided it was about time I made a Will, and anything I can do for the hospice I will, so it was an added bonus that they benefitted from it too. The process was very easy, you just make your appointment and fill in a form. You've no work to do, and making a Will is so important."
Bill has been a volunteer at the hospice for 14 years, since his wife Susan spent her last days here. He currently gives his time to the fundraising department, helping us raise over £2m a year.
Bill added: "We need so much money to keep the hospice open and making a Will during February is such an easy way to help. Susan was in the hospice for three weeks and they were just marvellous. I've never forgotten that care."
Donations from Make a Will Month go directly to supporting patients and their families and are taken at the time of making a Will. Suggested minimum donations are £75 for single Will, £150 for a pair of mirror Wills and £50 for a codicil (amendment).
Janet O'Hara, our grants, trusts and legacies fundraiser, said: "Letting your family and friends know your wishes is vitally important, but it's something many people put off. Making a Will is a common New Year resolution, so there's no better time to make it happen. The suggested minimum donations are significantly less than the average costs of making a Will, but anything extra that people are able to give will help us continue our care at the hospice. We're very grateful to the local law firms who continue to support this initiative."
For a full list of participating solicitors, or for more information, visit our Make a Will Month page or call 01226 244 244. Bookings must be made direct with the solicitor.